Dr Marco Moretto
Counselling Psychologist
All Ages
MPhil, BSc (Hons)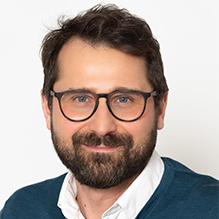 Marco Moretto is a Counselling Psychologist currently working with the NHS in Oxford. He has a BSc (Hons) in Psychology and an MPhil in Clinical Psychology.
Marco has experience working with patients across the age span, from varying cultural backgrounds and has worked with a diverse range of complaints and conditions including learning disability, depression, anxiety, behavioural problems and more recently trauma. He also has extensive experience working with vulnerable children and young people in Secure Children's Homes, Secure Training Centres and Young Offender Institutions. His work includes interventions such as counselling, behaviour management, cognitive therapy and mediation.
Marco is an extremely thoughtful, compassionate and client-centred clinician who is respected by patients and colleagues and will draw on all his skills to establish the best available outcome for his patients. Marco can conduct sessions in English and Italian.
Conditions I treat
Trauma
Behavioural Difficulties
Learning Difficulties
Personality Disorders
Self-Harm
Sexual Abuse
Therapeutic approaches used
Eye Movement Desensitisation and Reprocessing (EMDR)
Qualifications and Education
MPhil - Post Graduate School of Psychotherapy
BSc (Hons)
Professional Bodies and Membership
Member of the British Psychological Society (BPS)
Health Care Professions Council (HCPC)