Emma Colvert
Neuropsychologist
All Ages
PhD, BSc Hons.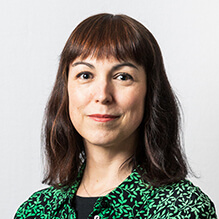 For Emma Colvert, Autism is her key area of interest, which stems from her time working in special school provisions as an assistant Educational Psychologist. Emma is currently Project Co-ordinator of the Social Relationships Study 3: Gender Differences in Autism Spectrum Disorders in a Population-Based Twin Sample: testing three hypotheses for male preponderance.
Emma has been trained to administer both the ADOS and ADI-R, and use those tools within her ongoing research, along with numerous other assessments (e.g. Wechsler IQ tests, and language assessments such as the CELF and CCC2, Theory of Mind, Executive Function and Central Coherence measures). She regularly takes part in departmental ADOS and ADI-R coding meetings, to ensure continued administration and coding reliability.
Emma's career and vast experience with autistic children, adults and their families have made her passionate about accurate and informative assessment and diagnosis.
Emma is an extremely thoughtful, compassionate clinician who is renowned for her excellent judgement, impeccable ethical standards, and supreme interpersonal skills. Emma is extremely experienced in the field of autism, including the administration of the ADOS-2 and ADI-R. She is reliable and thorough in her work, wonderful with families and has an exceptionally kind and gentle nature.
Conditions I treat
Therapeutic approaches used
Accurate and informative assessment and diagnosis of Autism
Qualifications and Education