Details
David Kenny
BSc, MSc, AdDip
Profile: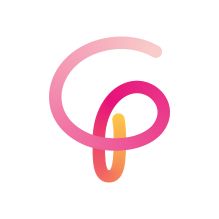 David Kenny is a highly experienced Family Therapist currently working for Mersey Care NHS Trust. He has a BSc in Psychology, an MSc in Systemic Family Therapy and an Advanced Diploma in Systemic Supervision. David is also a Member of the UK Council for Psychotherapy (UKCP) and Association for Family Therapy and Systemic Practice.
David has over 16 years' experience working in the NHS child and family services and more recently joining an adult facing Mental Health Service. During this time, he has worked across a variety of settings including multi-systemic, Tier 4 child community and inpatient services as well as tier 2&3 out-patient Child & Adolescent Mental Health teams. He has experience assessing the needs of young people, co-ordinating their care within services and offering bespoke Family Therapy to the client and their family. He also has experience of facilitating systemic consultations including collaborative work with local Children's Services and working using the innovative Open Dialogue Approach when working with inter agencies supporting looked after children (LAC).
He has worked with different presentations including many that do not neatly fit in to any particular diagnosis or fit in to multiple diagnosis criteria. David is very confident working with complex family and relationship dynamics and aims to find some clarity within these. He has particular experience working with Social and Communication difficulties, self-harm, psychosis and anxiety.
David Kenny is a thoughtful, professional clinician who is able to conceptualise people's difficulties in a variety of contexts.
Specialisms
Adults
Adult Autistic Spectrum Disorder
Alcohol Dependence
Asperger's Syndrome
Childhood Depression and Anxiety
Child and Adolescent Mental Health Issues
OCD
Relationship Issues
Stress
CAMHS
Asperger's Syndrome
Autism
Family Support and Therapy
Psychosis
Qualifications
Bachelor of Science in Psychology
Master of Science in Systemic Family Therapy
Advanced Diploma in Systemic Supervision
Professional registrations
Member of the UK Council for Psychotherapy (UKCP)
Member of the Association for Family Therapy and Systemic Practice
Therapeutic approaches