Ian Wharmby
RGN, PGDip, Psych
Psychotherapist & Occupational Health Advisor
Profile: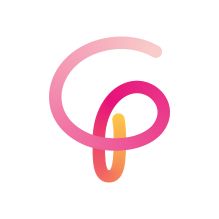 Ian Wharmby is a Registered General Nurse, Psychotherapist and Occupational Health and Vocational Rehabilitation specialist, providing psychotherapy in private practice and staff support services for a number of North West NHS Trusts. Ian holds a Post Graduate Diploma and a Diploma in Hypnotherapy and Psychotherapy.
Ian has over 35 years' healthcare experience in the NHS and private healthcare sector. This includes working for the public sector services, private commercial businesses including construction and manufacturing industries. Ian also takes instructions from legal companies on behalf of both claimant and defendants and as a care expert provides medico-legal reports covering the areas of care and equipment requirements. He undertakes rehabilitation and psychological assessments and rehabilitation case management work on behalf of legal teams engaged in personal injury claims.
Ian is very warm and approachable practitioner with a wealth of experience who can help clients experiencing a wide range of difficulties in his capacities of psychotherapist as well as Occupational Health and rehabilitation expert. We're delighted to have him in our team.
Specialisms
Anxiety
Anger
Bereavement
Low Self-Esteem
Injury
Occupational Health
Rehabilitation Case Management
Qualifications
Post Grad Diploma in Hypnotherapy & Psychotherapy
Diploma in Hypnotherapy
Registered General Nursing
Occupational Health Certificate
Professional registrations
MNC Registered General Nurse
National Register of Psychotherapists
Therapeutic approaches
Humanistic/Person Centred approach
Psychodynamic
Cognitive Behavioural Therapy – CBT
Transactional Analysis
Hypnotherapy