Details
Speech and Language Therapist
Location:
Chester, Leeds, Liverpool, Manchester
Profile: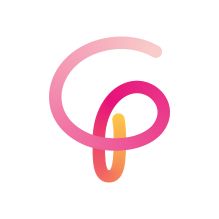 Jess Powell is a Highly Specialist Speech and Language Therapist currently working for Pennine Care NHS Trust. She has a BSc in Speech and Language Therapy, and is a member of both the Royal College of Speech and Language Therapists and Health and Care Professions Council.
Jess has over 13 years' experience as a Speech and Language Therapist with people presenting with a range of communication difficulties.
These difficulties include; Autism Spectrum Disorder (ASD), ADHD, Learning Difficulties, School Problems and Special Needs Assessments (SENs), and Jess uses a range of methods to encourage her patients to relax during sessions, supporting them to improve.
Jess is also qualified in the use of standardised communication assessments and the use of ADOS II for assessment of Autistic Spectrum Conditions (ASC).
Jess is regarded as a highly conscientious, organised and clinically skilled Speech and Language Therapist, with a client centred approach and ability to work with a wide range of clinical needs in both children and young people. Clinical Partners present Jess as an important partner across our North West Clinics.
Specialisms
ADHD
Anxiety and Stress
Autism (ASD)
Early Years Issues
Friends Issues
Learning Difficulties
School Friends
Special Educational Needs Assessments (SENs)
Asperger's Syndrome
Behavioural Problems
School Problems
School Exclusions and Expulsions
Qualifications
BSc Speech and Language Therapy
Professional registrations
Member of the Royal College of Speech and Language Therapists