Dramatherapist
Location:
Salisbury / Bournemouth
Profile: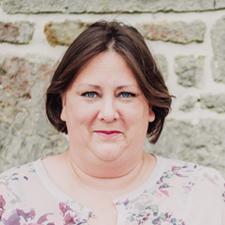 Rebecca Peacock is an experienced registered Dramatherapist, who is also a valued Triage Advisor for Clinical Partners. Rebecca has a Masters in Dramatherapy from Roehampton University.
Rebecca has over 20 years' experience as both a teacher and therapist across many settings from independent schools to prisons, and was a Head Teacher of an independent special school for children with social emotional and mental health needs for over 3 years, before joining the Triage Team here at Clinical Partners.
In her education work and as a therapist, Rebecca has helped young people to understand and manage their emotions and behaviour. She has worked with bereaved children and she has experience of working with children with a range of disorders such as Autism, Attention Deficit Hyperactivity Disorder (ADHD), attachment issues, Profound and Multiple Learning Disabilities (PMLD) and other challenging behaviours.
Rebecca provides Dramatherapy in a relaxed, safe environment, for children and adults to promote their mental health and well-being, and facilitate creativity, imagination, learning, insight and growth across all ages and disabilities, and is confident in offering advice on behaviour management and support to both parents and carers.
Rebecca is described by her colleagues as having a wealth of experience and knowledge of children, adolescents & adults who are experiencing challenges to their personal growth, and struggling to communicate their needs to others. Rebecca is warm and approachable, and an excellent listener, displaying a deep understanding of both non-verbal methods of communication & working with young people who struggle to find and articulate their voices.
Specialisms
Autism
Profound & Multiple Learning Disabilities
Challenging Behaviour
Qualifications
MA – Dramatherapy (Roehampton University)
Professional registrations
HCPC – Registered Dramatherapist
Full member of British Association of Dramatherapists
Therapeutic approaches