Profile: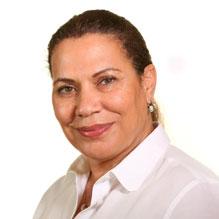 Cynthia Fogoe is a highly skilled, experienced Counsellor & Psychosexual Therapist offering private practice alongside her work for the University Hospitals Birmingham NHS Foundation Trust. Cynthia has an MA in Solution Focused Brief Therapy, is a Certified Sex Addiction Therapist (CSAT), has a Postgraduate Diploma in Relationship Therapy and Psychosexual Therapy.
Sexual addictions and issues can be extremely shameful, and this can make it very difficult for people struggling with them to take the first step towards getting help. Cynthia has an extremely non-judgemental approach and has the experience and expertise to help. She works with addicts and partners of addicts.
We're delighted to be working with her in our Birmingham clinic.
Specialisms
Relationship difficulties
Couples & Marriage Therapy
Sexual Dysfunctions
Sexual Abuse & Trauma
Social Isolation & Loneliness
Sexual Addiction
Parenting
Loss or low self-esteem
Depression
Anxiety
Stress
Qualifications
MA – Solution Focused Brief Therapy
Post Graduate Diploma in Relationship Therapy
Certified Sexual Addiction Therapist
Certificate in Family Counselling
Professional registrations
BACP – British Association for Counselling & Psychotherapy
IITAP – International Institute for Trauma & Addiction Professionals
COSRT – College of Sexual & Relationship Therapists
ATSAC – Association for the Treatment of Sexual Addiction & Compulsivity
Therapeutic approaches
Cognitive Behavioural Therapy
Systemic Therapy
Psychodynamic therapy
Solution Focused Brief Therapy