Profile: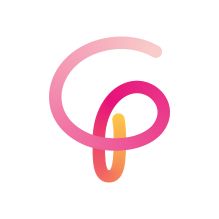 Fran Bennett is a highly experienced Psychotherapist currently working in the private sector. She has a Diploma in Existential Psychotherapy & Counselling, a Certificate in Counselling & Psychotherapy and is an accredited Member of the British Association for Counselling & Psychotherapy.
Fran has over 22 years' experience working in the NHS, private, and not-for-profit sectors.
Fran is able to see patients who need therapy for Stress, Depression, Anxiety, Divorce, Low Self-Esteem, Addictions & Gambling Issues and PTSD. She offers a range of cognitive and existential therapies, respecting individuals and their differences and allowing them to confront challenges in a safe and well-supported environment.
Fran is described as a reflective practitioner with a good overview of current psychological practices, and is adaptable in her approach, she combines CBT and existential ways of working as well as using other models where appropriate. Francesca's clinical work is of an excellent standard, a conscientious and reliable professional.
Clinical Partners are delighted to present Francesca Bennett as a valued member of our Brighton Clinic.
Specialisms
Affairs/ Infidelity
Divorce
Gay Lifestyle Issues
Grief or Loss
Motherhood Stresses
Stress
Addictive Relationship Patterns
Anxiety
Depression
Bereavement
Family Support
Gambling
Low Self-Esteem
Mid-Life Crisis
Panic
Post-Traumatic Stress Disorder
Self-Harm
Social Isolation & Loneliness
Work & Career Related Issues
Qualifications
Diploma in Existential Psychotherapy & Counselling
Certificate in Counselling & Psychotherapy
Professional registrations
Member of the British Association for Counselling & Psychotherapy
Therapeutic approaches
Existential/ Phenomenological Psychotherapy
Cognitive Behavioural Therapy (CBT)