Family and Systemic Psychotherapist
Location:
Bristol & Cardiff
Profile: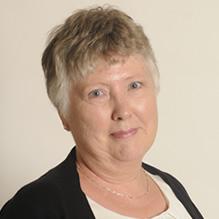 Tessa Jones is a Family & Systemic Psychotherapist with over 35 years' experience working in social, healthcare, and educational contexts. Tessa currently works independently and sees families, couples and individuals of all ages including children. She is a qualified and experienced supervisor and provides consultation to individuals and teams within the private and the public sector.
Tessa is active within her profession and has been instrumental in developing initiatives leading to change.
Tessa has experience of working with divorcing couples and their children as a Family Consultant within the Collaborative Law process. She also works in the field of relationship education working with couples about to get married.
Tessa is highly experienced in the field of children's mental health and complex family issues. She was employed as a Consultant Psychotherapist within a large, highly regarded foster care agency and has also provided consultation for many young people in residential care.
Tessa's depth and breadth of experience of working with people of all ages and her warm and engaging manner make her extremely effective at helping resolve all kinds of issues that may be experienced by families, couples and individuals.
Specialisms
Qualifications
BA (Econ) Hons
Diploma in Applied Social Studies
Certificate of Qualification in Social Work
Practice Teaching Award
Postgraduate Diploma in Family Therapy
Advanced Award in Social Work
MSc(Econ) Training Module
Advanced Clinical Supervision
Professional registrations
Therapeutic approaches
Tessa is a warm engaging therapist who provides a calm, safe space for difficulties to be explored in a way which allows solutions to emerge, often quite quickly. Her collaborative style has been developed over many years of training and experience working with individuals, couples and families.