Sue Whiteley
BA, MSc, MUKCP
Psychotherapist
Location:
Exeter / Plymouth
Profile: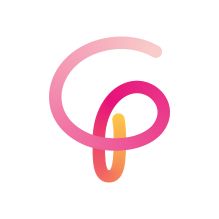 Sue Whiteley is a highly experienced Psychotherapist currently working for Exeter University. She has a BA in Modern Language with Joint Translation, and completed an MSc in Psychological Therapies. She is Accredited by the Association for Family Therapies and is a Member of the UK Council for Psychotherapy.
Sue has over 15 years' experience working in the NHS, Education system, and private sector.
Working extensively with young people and families in schools and mental health services, Sue is able to offer therapy for Depression, Anxiety, Bereavement, Relationship Issues, Divorce, and Family Support & Therapy.
Her therapeutic methods are varied and personalised to each of her patients and include Systemic Therapy and Humanistic/Person Centred Therapy, along with Family Therapy Sessions.
Sue aims to work together with each individual and family to find shared understanding and exploring ways forward to work for them, without taking sides, blaming, judging or providing simple, ineffective answers.
Described by her peers as reliable, competent, and skilled in her professional practice. She has the capacity to work with vulnerable complex families and is an effective communicator at all levels. Clinical Partners are delighted to present Sue at our South West Clinics.
Specialisms
Adults
Depression
Anxiety
Divorce
Grief or Loss
Motherhood Stresses
Stress
Bereavement
Couples/Marriage Therapy
Low Self-Esteem
Relationship Issues
Self-Harm
Social Isolation & Loneliness
CAMHS
Anxiety & Stress
Bereavement
Depression
Divorce & Separation
Family Support & Therapy
Self-Esteem
Adoption & Fostering
School Problems
Self-Harm
Qualifications
BA in Modern Language with Joint Translation
MSc in Psychological Therapies
Professional registrations
Member of the UK Council for Psychotherapy
Accredited by the Association for Family Therapies
Therapeutic approaches
Systemic Therapy
Humanistic/Person Centred Therapy