Dr Daniel Kaitiff
MBCHB, MRCPsych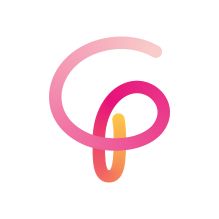 Profile:
Dr Daniel Kaitiff is a highly-experienced Consultant Psychiatrist, currently working for North East London NHS Foundation Trust. Dr Kaitiff has a medical degree, and is a Member of the Royal College of Psychiatry.
Dr Kaitiff is trained in adult/older adult psychiatry, but also offers practical knowledge of other medical areas prior to this. He is an excellent facilitator of information, assessment and diagnosis, and offers a range of treatment options for his patients, including both pharmaceutical and therapeutic support.
Dr Kaitiff is capable of covering the following areas; ADHD, anti-social personality disorder, Cyclothymia, dementia, grief, loss, bereavement, Paraphrenia, psychotic depression, stress, schizophrenia and couples/marriage therapy. Dr Kaitiff strongly believes in the importance of having a solid understanding of patients' relationships with their environment and personal contacts, in order to better assist with and treat the problem.
Dr Kaitiff offers assessment, treatment and medication reviews for all his patients as required, and has developed his training in a range of therapeutic treatment, including Systematic Family Therapy, Cognitive Behaviour Therapy (CBT), and Knowledge & Understanding Framework for Personality Disorders.
Dr Kaitiff is an advocate for the understanding of mental health, believing medical conditions are often long lasting, and the goal of successful treatment is for an individual to be autonomous throughout their life, and not require considerable health input.
Dr Kaitiff has treated complex cases in a varied number of mental health areas, and believes there is a positive solution available for all patients. To Dr Kaitiff, family is an essential part of recovery, and he particularly enjoys using family therapy in practice. Clinical Partners welcome Dr Kaitiff to our London team.
Specialisms
ADHD
Anti Social Personality Disorder
Cyclothymia
Dementia
Grief or Loss
Paraphrenia
Psychotic Depression
Stress
Bereavement
Medication Reviews
Schizophrenia
Qualifications
MBHCB – Medicine (Liverpool University)
MRCPsych – Member of the Royal Institute of Psychiatry
Professional Registrations
Royal Institute of Psychiatry
General Medical Council
Therapeutic approaches
Systematic Family Therapy
Cognitive Behaviour Therapy (CBT)
Knowledge & Understanding Framework for Personality Disorders
Location
Dr Kaitiff is a General Adult Consultant Psychiatrist in London