Dr Miriam Al-Amin
MBCHB, Diploma in Psychiatry
Profile: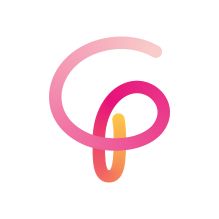 Dr Miriam Al-Amin is a highly experienced Consultant Psychiatrist who currently works at St Augustine's Hospital, supporting the rehabilitation and recovery units for patients with chronic mental illness. She has a medical degree, Diploma in psychiatry and is an Affiliate Member of the Royal College of Psychiatrists.
Dr Al-Amin has been a qualified Doctor for 31 years, 21 of which she has specialised in mental health. She has worked for both the NHS and in independent hospitals across broad demographic groups on a range of mental health disorders.
Dr Al-Amin's specialities include affairs/Infidelity, Bipolar Disorder, Depression, Drug Induced Psychosis, Grief or Loss, Low Self-Esteem, Medication Reviews, Paranoia, Post Traumatic Stress Disorder, Post-Natal Depression, Psychotic Depression, Schizophrenia, Seasonal Affective Disorder (SAD), Treatment Resistant Depression, Work & Career Related Issues.
She offers a range of therapeutic methods, including Acceptance & Commitment Therapy (ACT), Cognitive Analytic Therapy (CAT), Cognitive Behaviour Therapy (CBT), Mindfulness-Based Therapy (MBCT), Compassion Focussed Therapy (CFT), Emotive Therapy (REBT), Systemic Therapy and both Psychodynamic & Psychoanalytic Therapy.
Dr Al-Amin also has medico-legal expertise, providing Section 12 approved court reports, expert witness and court appearances, and reports from Tribunals.
Dr Al-Amin is known as honest, hard working and caring by her peers, with a patient centred approach to her patients, and believes in the importance of family support towards a successful outcome. Clinical Partners are delighted to welcome her profile to our clients.
Dr. Miriam Al-Amin was a very pleasant lady to speak with. When sitting down with her I was very comfortable opening up to her. Were I to book another appointment I would certainly request to see her. Thank you Dr. Miriam Al-Amin.
Specialisms
Grief or Loss
Low Self-Esteem
Paranoia
Post Traumatic Stress Disorder
Post-Natal Depression
Schizophrenia
Seasonal Affective Disorder (SAD)
Work & Career Related Issues
Medico-Legal
Adult ADHD
Autism
Asperger's
Anger
Anorexia
Bereavement
Body Dysmorphic Disorder
Cyclothymia
Domestic Violence
Eating Disorders
Dementia
Phobias/ Anxiety
Social Isolation & Loneliness
Stress/ Trauma
Qualifications
MBCHB
Diploma in Psychiatry (Manchester)
Professional registrations
General Medical Council
Affiliate Member of the Royal College of Psychiatrists
Therapeutic approaches
Acceptance & Commitment Therapy (ACT)
Cognitive Analytic Therapy (CAT)
Cognitive Behaviour Therapy (CBT)
Mindfulness-Based Therapy (MBCT)
Compassion Focussed Therapy (CFT)
Rational Emotive Therapy (REBT)
Systemic Therapy
Psychodynamic & Psychoanalytic Therapy