Dr Mukesh Kripalani
MBBS; MD, MRCPsych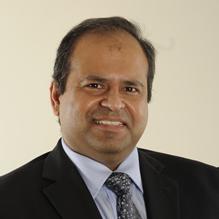 Profile:
Dr Mukesh Kripalani is a General Adult Consultant Psychiatrist based in London working in the Early Intervention Service team in Barnet Enfield and Haringey NHS Foundation Trust, he is able to assess, diagnose and intervene clients of all ages potentially experiencing a first episode of psychosis. Prior to this he worked in a crisis team in North Camden and also at St Pancras Hospital for Camden & Islington Mental Health NHS Foundation Trust where he managed inpatients as well as an adult community rehabilitation unit. He has been a Member of the Royal College of Psychiatrists since 2005.
Dr Kripalani has extensive experience working with all adult mental health presentations but has particular interest in substance misuse, including prescription and illicit drugs as well as problematic alcohol use. Dr Kripalani has also worked for many years in the area of forensic psychiatry carrying out forensic assessments and risk management, his medico legal experience covers reports and attending tribunals.
Dr Kripalani was awarded the Clinical Excellence Award in 2011 and has recently been appointed as an Investigator for the Care Quality Commission.
Dr Kripilani has been extremely helpful and acknowledges that my challenges are legitimate. My diagnosis has made a big difference in my life. I feel safe.
Specialisms
Qualifications
Member of the Royal College of Psychiatrists (MRCPsych.)
Bachelor of Medicine and Surgery (MB.BS)
Doctor of Medicine (MD)
Section 12 Approved – Mental Health Act
Professional Registrations
Location
Dr Mukesh is a General Adult Consultant Psychiatrist in London