Details
Dr Paul Abeles
D Clin Psy, PhD, BSc (Hons)
Consultant Clinical Psychologist
Profile: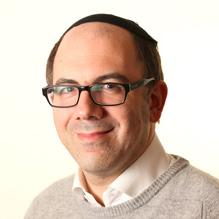 Dr Paul Abeles is a highly experienced Consultant Clinical Psychologist currently working for Central Manchester University Hospitals, NHS Foundation Trust. He has a BSc (Hons) in Psychology, a PhD in Psychology, a Doctorate in Clinical Psychology, and a Diploma in Cognitive Science from SISSA (Italy).
Dr Abeles has a wealth of experience in a wide range of clinical areas, including inpatient and outpatient child and adolescent mental health, paediatric physical health, neuropsychology, chronic fatigue and social and communication development.
Dr Abeles carries out assessment and treatment of children and adolescents with mental health issues, including neuropsychological and psychometric assessment, anxiety disorders, post-traumatic stress reactions, depression, behavioural problems, phobias and OCD.
Paul is highly capable, thoughtful and considered clinician who we are delighted to work with, and we can highly recommend him to anyone looking for help for any child or young person struggling with a mental health issue.
Specialisms
Qualifications
Doctorate in Clinical Psychology
Diploma in Cognitive Science
PhD Psychology
BSc (Hons) Psychology
Professional registrations
Therapeutic approaches
Systemic Cognitive Behavioural Therapy (CBT)
Individual Cognitive Behavioural Therapy (CBT)