Details
Dr Alexander Diers
Paediatrics, Paediatrics Neurology, Psychotherapy (CBT, in conjunction with medical specialty)
Psychodynamic Psychotherapist
Profile: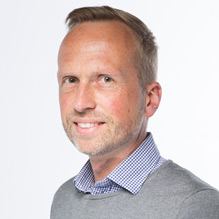 Dr Alexander Diers is a Paediatrician, Paediatric Neurologist and Psychotherapist from Hamburg, Germany. He is fully registered and licensed in the United Kingdom to work as a specialist in paediatrics and has over 18 years' experience working within the healthcare system in various countries. He is member of the British Association of Behavioural and Cognitive Psychotherapies and Psychologists Protection Society.
Dr Diers has a scientific focus in neuromuscular disorders and keen a interest in movement epilepsy and behavioural and affective problems. Dr Diers was educated and has worked in Germany, South Africa and Portugal. He had formal training at the Charité Medical School in Berlin, Germany. He received his German licenses as a general paediatrician in 2004 and as a paediatric neurologist in 2007. He was later certified in these specialties in Portugal.
Adding to his medical specialties, Dr Diers finished the formal training and registered as a child and adolescent psychotherapist (CBT) in Germany in January 2018. As a Psychotherapist Dr Diers approaches children and adolescents with his long-standing experience with individuals of this age group. His therapeutic method is mainly cognitive behavioural therapy (CBT) which has proven most effective in numerous mental health problems in children and adolescents.
Dr Diers is described by his peers as a highly respected and trusted colleague. His devotion to work is outstanding and his patients and parents have always worked with him on the basis of warmth, trust, honesty and security.
Specialisms
ADHD
Anger, Aggression and Violence
Anxiety and Stress
Behavioural Problems
Bullying
Depression
Disabilities
Divorce and Separation
Domestic Violence
Family Support and Therapy
Fear and Phobias
Gaming Addiction
Internet and Phone Usage
Obsessive Compulsive Disorder
Parents with Mental Health Issues
Physical Issues
Post-Traumatic Stress Disorder
School Problems
School Friends
School Exclusions and Expulsions
Self-Esteem
Sleep
Suicide
Qualifications
German qualifications in Human Medicine, Paediatrics, Paediatric Neurology and Psychotherapy
Professional registrations
Registered with the General Medical Council
British Association of Behavioural and Cognitive Psychotherapies
Pychologists Protection Society
Therapeutic approaches
Cognitive Behavioural Therapy (CBT)