Details
Fiona Corbett
BA, Dip, BACP Accred.
Profile: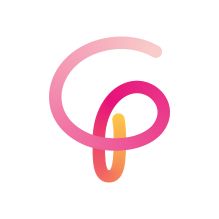 Fiona Corbett is a highly experienced Counsellor currently working in the private sector. She has a Bachelor's in Social Policy, Diploma in Humanistic Counselling, Higher Diploma in Psychodynamic Psychotherapy, Certificate in Counselling Supervision and Certificate in Integrative Psychotherapy. Fiona is also a Member of the British Association of Counselling & Psychotherapy.
She has over 25 years' experience in the NHS and private sector.
Fiona is incredibly knowledgeable in her field, and offers therapy to those suffering with Anger, Depression, Stress, Anxiety, ADHD, Bereavement, Trauma, Marriage/Divorce issues and Suicidal Thoughts.
She provides a supportive environment for patents to speak and designs her therapeutic methods to suit each individual need, using approaches such as Humanistic/Person Centred and other professional areas of expertise.
Fiona is described by colleagues as dedicated, professional and committed to providing an ethical service to her clients. Clinical Partners are pleased to present Fiona Corbett to our Nottingham clients.
Specialisms
ADHD
Affairs/ Infidelity
Anger
Divorce
Gay Lifestyle Issues
Grief or Loss
Motherhood Stresses
Marriage
Couples Therapy
Stress
Seasonal Affective Disorder
Sexual Abuse & Trauma
Anxiety
Depression
Bereavement
Family Support
Gender Identity
Low Self-Esteem
Mid-Life Crisis
Panic
Self-Harm
Social Ideation
Social Isolation & Loneliness
Work & Career Related Issues
Qualifications
Bachelor's in Social Policy
Diploma in Humanistic Counselling
Higher Diploma in Psychodynamic Psychotherapy
Certificate in Counselling Supervision
Certificate in Integrative Psychotherapy
Professional registrations
Member of the British Association of Counselling & Psychotherapy
Therapeutic approaches
Humanistic/Person Centred Therapy