Details
Alan Bore
MA, BA(Hons), Dipl Psych, UKCP
Profile: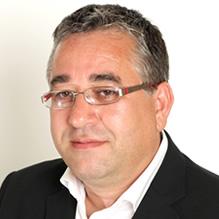 Alan is an exceptionally warm and empathetic individual, allowing his clients to easily engage with him and the work. He is committed to providing psychotherapy in a safe, confidential and non-judgemental environment and he works with both individuals and couples. His aim is to enable clients to enhance their lives and to live it more fully.
Specialisms
Alan has extensive experience of working with people affected by eating disorders (including anorexia, bulimia, over-eating and male eating disorders), alcohol and drug abuse, addictions, sexual issues and sex addiction, trauma and relationship issues.
Therapeutic Approaches
Alan specialises in all of these therapeutic approaches, if you would like to arrange an appointment with Alan please call us on 0203 326 9160 and we will be happy to arrange this for you.
Qualifications & Experiences
Alan is a very experienced practitioner who has a Master's Degree in Counselling and Psychotherapy and a Postgraduate Diploma in Transpersonal Psychotherapy. Alan has over 14 years' experience in Counselling and Psychotherapy. He has worked for the National Alcohol Helpline, The Phoenix Centre and the Drug and Alcohol Foundation. He was also the Clinical Director for a private residential rehabilitation centre in Surrey for over four years and is currently a Director for The Surrey Centre for Eating Disorders.
Locations
Alan is a Psychotherapist and Counsellor based in London and Surrey