Family therapy can improve the rates of recovery and reduce the risks of relapse, as well as offer valuable and needed support to other family members.
If you or someone in your family has been diagnosed with a mental health issue, you may not necessarily know that family therapy can be an incredibly effective support for all family members. Family therapy has been shown to improve recovery rates for the person with the mental health illness, reduce their risk of further relapse and also improve the happiness and wellbeing of others in the family. We look at why this might be the case here.
If you have ever experienced a mental health illness (1 in 4 of us have) or if one of your family members has, you will know first-hand how much destruction it can bring to your family. Whilst those with the illness don't wish to make things hard for the family and often feel overwhelming guilt in doing so, the truth is that living with someone struggling with their mental health can put a serious strain on things.

Why do problems arise in families where mental illness is present?
Mental health illnesses can make the individual behave in difficult or challenging ways, resentments may arise and it can be very difficult for other family members to openly communicate or put their needs first, feeling they need to 'tread' softly around each other.
There is often, understandably, a great deal of attention placed on the individual who is suffering and this can leave the needs of others in the family pushed to one side. It's common for everything to go on hold during the illness, but once things start to settle down, emotions can surface once again, which may jeopardise the individuals' recovery.
Research has also found that partners of those with a mental health issue are more likely to develop an illness themselves [1], perhaps due to the nature and pressures of caring for someone who is ill.

What is family therapy?
Family therapy is also known as family and systemic psychotherapy and is useful for working through the many difficulties experienced in a family unit. Family therapists have specialist training in working with the complex dynamics often present in families and are able to help each member of the family feel heard and understood. Family therapists are not there to take sides or judge your situation. The aim of family therapy is to help ease tensions, creating a happier, more harmonious life.
Families go to family therapy for a huge range of reasons, including:
Couple relationship difficulties
Behavioural difficulties in children, teenagers or adults
Parenting issues – see also parenting support
Changes to lifestyle, for instance one parent working abroad
Domestic violence and abuse
Support for those with mental health illnesses

How can family therapy help those with a mental health problem?
Reduce relapse rates - Family therapy has been shown to reduce the relapse rates of people experiencing serious mental health problems [2] such as depression, psychosis and anxiety disorders. For instance, it has been shown that "overall, when compared to treatment as usual, family intervention strategies where efficacious in reducing relapse rates in patients with schizophrenia[3]".
Include everyone in the recovery process - For those in an addiction recovery scheme, because of alcohol, drugs, gambling or for those with an eating disorder, family therapy can allow the whole family to have a greater understanding of the triggers and risks. Those with mental health issues often say they feel like they have been selfish and self-consumed; family therapy can create a way of the whole family being part of the recovery.
Relates to real life - It is thought that family therapy is often successful because it helps the individual deal with their difficulties, within the construct that they live their lives in. Family systems offer not only support to each other but also challenges, and it is these challenges that can pose a risk to those recovering from an illness. By working through these challenges, with the help of a
family therapist, greater awareness and empathy is created within the family unit and these characteristics can be incredibly helpful in embedding the recovery process.
Tackles some causes of the illness - Whilst it isn't always clear as to why some people develop a mental health illness, it might be that there are difficulties experienced at home which are playing a part. Family therapy can therefore be instrumental in helping the individual on their way to recovery by 'mending' some of the issues they experience.
If you think family therapy might be useful for your family, but have reservations, perhaps because of previous bad experiences, then it might be helpful to know that the vast majority of families find it is a positive, supporting process that helps members cope more effectively with family life [4]. Your family may only need a few sessions to see the improvements you have hoped for and the skills you learn can last a lifetime.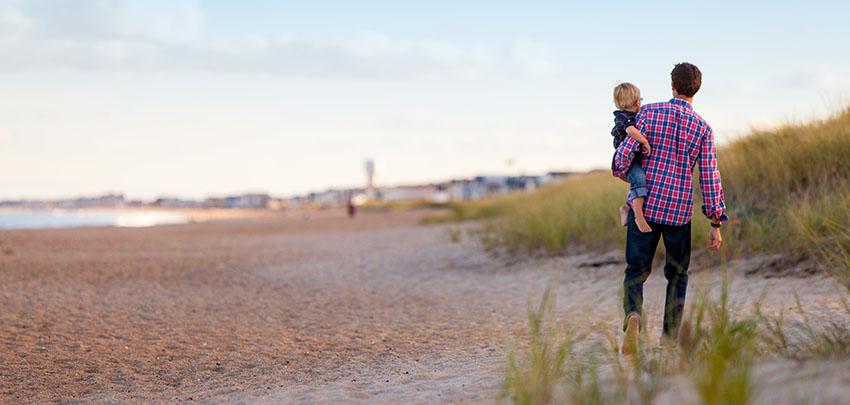 Clinical Partners is the UK's largest private mental health partnership, helping children, adults, families and business overcome their mental health needs. If you would like to talk to someone today about how Clinical Partners can help you, please call 0203 326 9160.
---
[1] McLeod, J.D. (1995) Social and psychological bases for homogamy for common psychiatric disorders Journal of Marriage and Family, 57, 201-214
[2] Sydow, K., Beher, S. et al. (2010) The efficacy of systemic therapy with adult patients: A meta content analysis of 38 randomised controlled trials in Family Process, 49, 457-485
[3] Weissman, M.M., Sanderson, W.C. (2002) Problems and promises in modern psychotherapy: The need for increased training in evidence based treatments in B. Hamburg (Ed) Modern Psychiatry: Challenges in Educating Health Professional to meet new needs NYC: Josiah Macy Foundation
[4] Stanbridge R. I., et al (2003) A study of families' satisfaction with a family interventions in psychosis service in Somerset in Journal of Family Therapy 25, 181-204