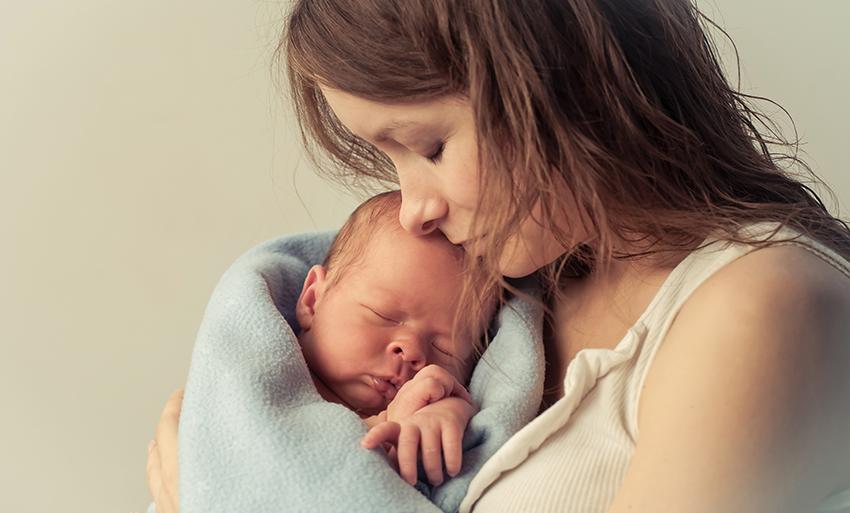 PND affects over 1 in 10 new mums – a staggering statistic when you consider that children of mums with PND are more like to develop anxiety, low self-esteem and depression later on in life¹.
Here, Dr Tamara Russell, Clinical Psychologist and Abigail Alfrey discuss an exciting new approach to helping mums with PND.
2017 offers a new start to us all, but for some mums with Post-Natal Depression (PND) it marks a real opportunity to start Weaving a New Story.
Weaving a new story: a project investigating how mindful textile work can support mothers with postnatal depression is a collaboration between King's College London Department of Neuroimaging and textile artist Liz Finegold, and is supported by the Cultural Institute a King's.
Fifteen mums will embark on a brand new mindfulness-based training programme using sewing to combat mental distress. Run in conjunction with London charity Cocoon Family Support, this innovative scheme invites mums to train their attention, practice self-compassion, and meet other mums in the same situation, all whilst making beautiful things for their babies. Best of all, they can take these skills with them wherever they go.

Post-natal depression can affect up to one mum in eight² and is far more severe than the baby blues. Mums can experience feelings of inadequacy, despondency and unending exhaustion; typical feelings of depression exacerbated by the real and immediate pressures of parenting.
Added to this, they may lose interest in their baby and the world around them, a deeply frightening and often stigmatised experience. In rare instances this can lead to suicide, the leading cause of death for women in the perinatal period in Western society³. Thanks to the likes of Adele, awareness of the condition is growing, and more mums are reaching out to health services.
The National Institute of Clinical Excellence (NICE) recommends that GPs should offer a course of Cognitive-Behavioural Therapy (CBT) to anyone experiencing PND. For many mums this is highly effective; however, for some it is simply unrealistic. Often, it involves effortful, time-consuming homework exercises that can be too demanding to fit around life with a young baby, and not everyone is willing or able to arrange childcare in order to attend their appointment.
The project Weaving a New Story has been designed with these factors in mind, offering a brief, time-limited training programme, complete with crèche.
Over the course of ten weeks, mums who choose to participate in the project will be guided through a creative mindfulness-based programme designed to help combat difficult feelings. Facilitated by Dr Tamara Russell, Clinical Psychologist and mindfulness innovator, and Liz Finegold, artist and creative psychological therapies, participants will make quilts and sensory books to share with their babies, and at the same time learn the basic tenets of mindfulness. By the end of the training, they will be equipped with the skills to treat difficult life experiences with curiosity and compassion; and will have created beautiful items to take with them through the next stages of their parenting journey.

According to mindfulness teacher Jon Kabat-Zinn, the first principle of mindfulness is learning to pay attention on purpose. With the help of Tamara and Liz, participants will learn to take control of their attentional system, using a suite of sensory experiences to anchor awareness to the here-and-now.
This might involve exploring the colours and textures of different fabrics, for example, or noticing the push and pull of the needle and thread with each stitch. Mums will learn to acknowledge any uncomfortable feelings that arise during these exercises without having to engage with them. They can then apply these new mental monitoring skills to help manage the thoughts, feelings and emotions experienced in daily life.
Weaving a New Story is about starting a new dialogue around PND. It's about saying that PND is real, it's important, and together, we can do something about it. It's about saying it's ok to feel angry, sad, frustrated, helpless or alone. Those are human feelings, they are a part of our brain chemistry, and they are not always in our control. What is in our control is our attitude towards them, and the attention that we pay to them, and these are the skills being taught in the training. Having PND does not make you a bad parent or a weak person; it's something that happens to some people for reasons they did not choose. It's also not a life sentence: change is possible.
We want to share this message with the world. That's why, after the training, mums will be showcasing their craftwork in a London art gallery. Join us for this exhibition of inner strength and transformation as we celebrate their journeys. Don't ignore it: let's get talking about women's mental health, to make 2017 a more accepting, fulfilling place for everyone.
If you'd like to keep up to date with Weaving a New Story, follow the project on Twitter @SewMindful. For further information contact [email protected]
For support with PND, visit www.cocoonfamilysupport.org, or to learn more about mindfulness-based training, visit www.mindfulnesscentreofexcellence.com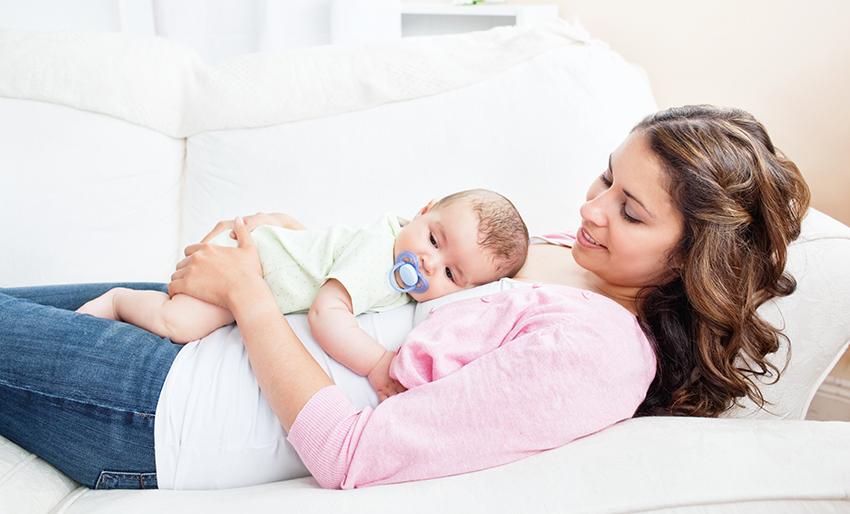 Clinical Partners is the UK's largest private mental health partnership. If you think you, or a loved one, might have PND please contact 0203 326 9160 to discuss how we can help.
---
¹ Bernard-Bonnin, A.-C. (2004). Maternal depression and child development. Paediatrics & Child Health, 9(8), 575–598. https://doi.org/10.1001/jama.2011.18
² O'Hara MW, Swain AM. Rates and risk of postpartum depression; a meta-analysis. Int Rev Psychiatry. 1996;8(1):37-54.
³ DOI: 10.1186/1471-2393-11-57 http://bmcpregnancychildbirth.biomedcentral.com/articles/10.1186/1471-2393-11-57