'Mindfulness' and 'CBT' are two of the buzz words in mental health and don't seem to be losing popularity. In fact, if you go to your GP or psychiatrist, chances are you will be recommended to start a course of Mindfulness, CBT or 'MBCT' – a therapy which unites themes from both approaches.
Often, these therapies are offered in a group format, but this can put many off - issues around confidentiality, social anxiety or simply wanting something targeted towards your individual situation can mean a group setting isn't always ideal.
Here, we look at how individual MBCT works and why for some, it might be more suitable than a group approach.
Over the last decade there has been a surge of interest in mindfulness based cognitive therapy (MBCT). A recent summary of the current research1 suggests that this way of working is particularly powerful for those with chronic depressive illness.
However, it is being applied across the board to help individuals suffering from a variety of difficulties, including bipolar2, psychosis3 eating disorders4 and anxiety5. The majority of these approaches use a standardized 8-week training program conducted in a group format.
This is typically either the Mindfulness Based Stress Reduction program (created by Joh Kabat-Zinn at Massachusetts General Hospital6 or the Mindfulness Based Cognitive Therapy program created by Mark Williams at the Oxford Mindfulness Centre7. In both these programs, a trained facilitator works through a standard training protocol with a group of between 12-15 individuals. Each session is usually 2-3 hours and participants are strongly encouraged to practice mindfulness exercises between sessions. Those working outside anxiety and depression have often slightly modified the approach to make it more suitable for the target group. For example, working with those with severe and enduring psychotic illness, it is helpful to use mindful movement as the training tool8,9 and offer exercises of shorter duration3.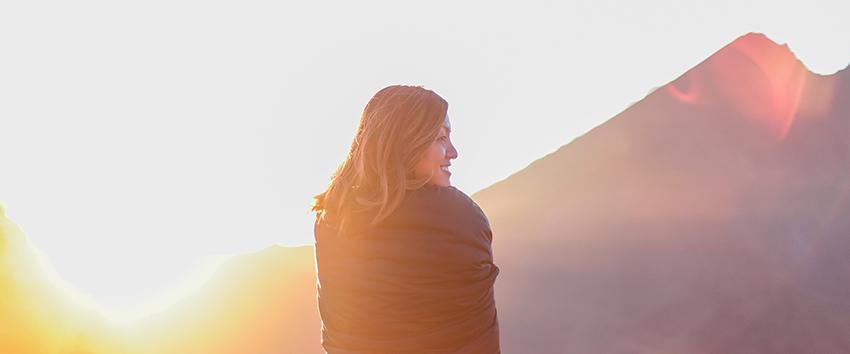 In these sessions participants learn and practice basic mindfulness exercises (mindfulness of the breath, body, thoughts and mental processes), discuss their experiences and the key features of their illness where mindfulness might help and get to learn from each other. So-called "peer learning" is thought to be a vital part of what happens in mindfulness training groups. It can be quite a relief to discover that your mind is not the only one that is constantly critical, reactive and distracted. While what we think about is totally unique to each of us, our mental processes (and how they can go awry) turn out to be remarkably similar. Recognising that this is a feature of being human, and not an individual flaw, can be a big step in a participant's road to recovery.
However, for many, taking part in a group is not feasible or desirable for any number of reasons. How then, might mindfulness training in the individual therapeutic context occur? There is certainly a very limited amount of research on this topic and in fact, the bulk of the work is on group-based programs. However, many therapists are now offering one to one mindfulness training. What are they doing and is it effective?
Some therapists might offer support to individuals who wish to complete the standardized programs but individually. Many therapists are offering to work through Mark Williams' and Danny Penman's classic book "Finding Peace in a Frantic World" book or Tamara's book "Mindfulness in Motion". The individual reads the chapters and completes the practices and then uses the session to discuss what happened, obtain some guidance with their practice and explore any issues that have come up. This is certainly one approach and many people have reported it has been helpful. The reduced peer-learning needs to be compensated in some ways and often this is via the therapist sharing their own experience of mindfulness practice in an appropriate and judicious manner.
This may be a little different from standard therapies where the therapist is not usually so forth-coming about their own experience! The evidence is clear that the experience of the mindfulness therapist is key the outcomes for the client10. If you are thinking of going for one to one mindfulness therapy then be sure to ask about the personal experience of the therapist and check that they are being supervised in this way of working.

Dr. Tamara Russell of Clinical Partners has been creating new models of individual mindfulness based therapy. Some of this work will be published in her new book #whatismindfulness (Watkins, May 2017). Drawing on cutting edge neuroscience studies, her work uses a neurocognitive model to help clients unpack where in their mental experience there are skilful and unskilful processes at play.
Her work draws on a seminal study of Wendy Hasenkamp who demonstrated that the brain switches between three key networks in any "mindful moment"11. These networks (the attention, default mode and salience networks) are the same ones that are implicated in a number of mental health problems12. Coming from this perspective, it makes sense that mindfulness training can help alleviate any number of mental health complaints. Critical however, is that the training and therapy is formulated (or targeted) the individual's own personal mental patterns and habits.
Tamara shares this model with her clients who report that the understanding of what the brain is doing (and what it needs to do differently) has been critical in helping them to work mindfully with even highly distressing mental experiences. Those who are new to mindfulness find it helps them to proceed much more quickly and efficiently with their training. Those with experience of mindfulness find it helps them to fine-tune what they are doing and they love learning about the brain as well as the mind. In this work, personal practice is vital, and the model helps here too as it quickly helps clients to see when they are getting "off track" and gives them precise instructions for how to get back to the present moment.
This approach is not a quick fix but Dr. Russell's pioneering approach means that you can get going promptly no matter what your starting point. Patience and persistence are key factors and having someone suitably qualified to guide the process is vital. If you want to learn more about this approach you can explore some of Tamara's video resources13. Alternatively, contact Clinical Partners and you can set up a preliminary assessment appointment with Tamara to see if this approach is suitable for you.

=Dr Tamara Russell, Chartered Clinical Psychologist and Clinical Partner – London offers individual MBCT. For more information please contact Clinical Partners on 0203 326 9160.
---
1 Williams JMG, Kuyken W. Mindfulness-based cognitive therapy: a promising new approach to preventing depressive relapse. Br J Psychiatry. 2012 May;200(5):359–60.
2 Perich T, Manicavasagar V, Mitchell PB, Ball JR, Hadzi-Pavlovic D. A randomized controlled trial of mindfulness-based cognitive therapy for bipolar disorder. Acta Psychiatr Scand. 2013;127(5):333–43.
3 Chadwick P. Mindfulness for psychosis. Br J Psychiatry. 2014 Jan;204:333–4.
4 Wanden-Berghe RG, Sanz-Valero J, Wanden-Berghe C. The Application of Mindfulness to Eating Disorders Treatment: A Systematic Review. Eat Disord. Routledge; 2010 Dec 28;19(1):34–48.
5 Fjorback LO, Arendt M, Ornbøl E, Fink P, Walach H. Mindfulness-based stress reduction and mindfulness-based cognitive therapy: a systematic review of randomized controlled trials. Acta Psychiatr Scand. 2011 Aug;124(2):102–19.
6 http://www.umassmed.edu/cfm/
7 http://www.oxfordmindfulness.org/
8 Russell TA, Arcuri SM. A neurophysiological and neuropsychological consideration of Mindful movement: clinical and research implications. Frontiers in Human Neuroscience. 2015. p. 282.
9 Russell T. Body in mind training: mindful movement for severe and enduring mental illness. Br J Wellbeing. 2011 Apr;2(4):13–6.
10 Grepmair L, Mitterlehner F, Loew T, Bachler E, Rother W, Nickel M. Promoting mindfulness in psychotherapists in training influences the treatment results of their patients: A randomized, double-blind, controlled study. Psychother Psychosom. 2007;76(6):332–8.
11 Hasenkamp W, Wilson-Mendenhall CD, Duncan E, Barsalou LW. Mind wandering and attention during focused meditation: a fine-grained temporal analysis of fluctuating cognitive states. Neuroimage. Elsevier Inc.; 2012 Jan 2;59(1):750–60.
12 Menon V. Large-scale brain networks and psychopathology: A unifying triple network model. Trends Cogn Sci. Elsevier Ltd; 2011;15(10):483–506.
13 http://www.drtamararussell.com/media-downloads/videos.html