Details
Christian Hughes
BSc, PgDip
Cognitive Behavioural Therapist
Profile: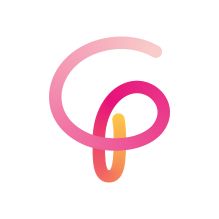 Christian Hughes is a Cognitive Behavioural Therapist currently working for Birmingham Children's Hospital NHS Foundation Trust and as an Independent Practitioner. He has a Bachelor of Science in Mental Health Nursing and a Post-Graduate Diploma in Cognitive Behaviour Therapy (High Intensity Workers). He is registered with the British Association of Behavioural and Cognitive Psychotherapies and has membership with Association of Contextual Behaviour Science and The Nursing and Midwifery Council.
Christian has over 7 years' experience working within the NHS, Military and Private Sector.
Christian works with people to overcome psychological and emotional difficulties and build happier and more satisfying lives, relationships and careers. Drawing from his years of experience as a clinician, for both the military and the NHS, he has worked with 100s of people to overcome significant stress, trauma and mood problems to move towards the rich, satisfying, lives they want. His approach is both straightforward and effective combining compassion and science to make long lasting changes drawing from Cognitive Behavioural Therapy (CBT), Acceptance and Commitment Therapy (ACT), Mindfulness, Compassion Based Approaches and EMDR in moving clients towards the lives they value.
Christian is described by his peers as a competent and conscientious therapist, with a professional, friendly and warm nature. Clinical Partners are delighted to present Christian Hughes as part of our Birmingham Team.
Specialisms
Anger
Anxiety
Bereavement
Body Image and Cosmetic Surgery
Depression
Grief or Loss
Low Self-Esteem
Mid-Life Crisis
Overeating/Binge-Eating
Panic
Phobias and Fears
Sexual Abuse and Trauma
Stress
Trauma
Treatment Resistant Depression
Work and Career Related Issues

Qualifications

Bachelor of Science in Nursing
Postgraduate Diploma in Cognitive Behavioural Therapy
Eye Movement Desensitisation and Reprocessing

Professional registrations

Member of the British Association for Behavioural and Cognitive Psychotherapies
Member of the Association of Contextual Behaviour Science
Member of the the Nursing and Midwifery Council

Therapeutic approaches

Acceptance and Commitment Therapy (ACT)
Cognitive Behavioural Therapy (CBT)
Eye Movement Desensitisation Reprocessing (EMDR)
Clinical Relation Frame Theory