Details
Dr Geraldine Fletcher
Doctorate, Dip
Consultant Clinical Psychologist
Profile: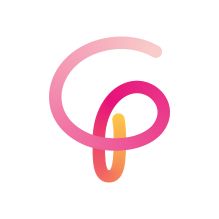 Dr Geraldine Fletcher is an experienced Consultant Clinical Psychologist currently working for Coventry and Warwickshire Partnership Trust and University of Birmingham. She has a Doctorate in Clinical Psychology and a Diploma and Advanced Diploma in Cognitive Therapy. Geraldine is also a Member of the British Psychological Society and Member of the Health & Care Professions Council.
Geraldine has over 30 years' experience working in the NHS and private sector working with adults.
As a Clinical Psychologist, Geraldine is trained in a variety of psychological models with extensive knowledge and application of CBT. Working with adults with various forms of psychological distress, including anxiety and mood disorders, Dr Fletcher is also able to help patients who are struggling with Body Image related conditions such as BDD, Eating Disorders and low self-esteem.
Dr Fletcher is described by her peers as professional, dedicated and skilled. Clinical Partners are pleased to present Geraldine to our Birmingham patients.
Specialisms
Anxiety
Bereavement
Body Dysmorphic Disorder
Bulimia Nervosa
Bullying
Depression
Eating Disorders - General
Grief or Loss
Low Self-Esteem
Male Eating disorders
Menopause
Mid-Life Crisis
Motherhood Stresses
OCD
Overeating/Binge Eating
Panic
Phobias & Fears
Post-Traumatic Stress Disorder
Pre Menstrual Tension
Sexual Abuse & Trauma
Stress
Trauma
Treatment Resistant Depression
Work & Career Related Issues
Qualifications
Doctorate in Clinical Psychology
Advanced Diploma and Diploma in Cognitive Behaviour Therapy
Professional registrations
Member of the British Psychological Society
Member of the Health & Care Professions Council
Therapeutic approaches
Cognitive Behaviour Therapy (CBT)