Details
Dr Pavan Mallikarjun
MBBS, DPM, MRCPsych, Ph.D
Honorary Consultant Psychiatrist
Profile: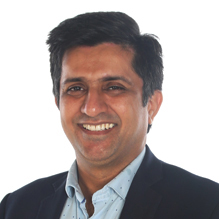 Dr Mallikarjun currently works at a Birmingham Trust in the Early Intervention Unit as well as being a Senior Lecturer both teaching and researching Psychiatry.
With a first degree in Medicine and Surgery, followed by a Diploma in Psychological Medicine, becoming a member of the Royal College of Psychiatrists and finally a PhD in Psychiatry, Dr Mallikarjun is a highly experienced clinician.
As an experienced General Adult Psychiatrist, Dr Mallikarjun has expertise in the assessment and treatment of a range of mental health conditions, including stress, anxiety, depression, psychosis, bi-polar affective disorder, OCD and personality disorders.
Dr Mallikarjun is also approved by the Secretary of State for the purposes of section 12(2) of the Mental Health Act 2007.
Recommended by his colleagues as being both a highly experienced, reliable and knowledgeable clinician who is very warm and compassionate towards his patients, we are pleased to welcome Dr Mallikarjun to our Birmingham Clinic.
Specialisms
Medico Legal
Early Psychosis
Depression
Bipolar Affective disorder
Anxiety
Personality Disorders
Qualifications
Professional registrations
GMC
RCPsych
BMA
Medical Protection Society