Dr Jasenka Matekovic
MD MRCPsych CCT in General Adult & Old Age Psychiatry
Consultant in General Adult Psychiatry
Profile: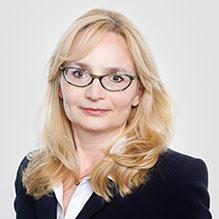 Dr Jasenka Matekovic is a senior Consultant Psychiatrist working in General Adult Psychiatry. She has a Medical Degree, and a CCT in General Adult & Old Age Psychiatry. She is a Member of the General Medical Council (GMC) and a Member of the Royal College of Psychiatrists (MRCPsych).
Dr Matekovic has over 10 years' experience as a Consultant Psychiatrist in the UK, diagnosing and treating complex patients with co-morbidities across a range of areas, such as general adult, old age, adolescent, forensic, rehabilitation and addictions. With additional training in Clinical Psychopharmacology, Dr Matekovic is expertly placed to help patients with medication issues.
Dr Matekovic specialises in a variety of disorders, such as Depression, Anxiety, Psychosis, Borderline Personality, OCD and Post Traumatic Stress Disorder amongst others. She tailors her approach to the individual needs of each patient helping them achieve their recovery.
Over the years of practicing psychiatry Dr Matekovic has been active on many professional groups including a Medicines Management Committee, a Physical Health Monitoring Group, a Critical Incident Review Panel and a Mental Health Act Committee. She has been a clinical and educational supervisor to psychiatry trainees, and an assessor for medical students.
Dr Matekovic is described as a highly competent, hard-working and reliable Consultant Psychiatrist, who maintains very good working relationships with her patients, carers and other health workers. Clinical Partners are delighted to welcome Dr Matekovic to our Bournemouth & South Coast Team.
Specialisms
Depression and Anxiety
Obsessive Compulsive Disorder
Post-Traumatic Stress Disorder
Bipolar Affective Disorder
Psychosis and Schizophrenia
Asperger's and Autism
Adult ADHD
Qualifications
Doctor of Medicine (MD)
CCT in General Adult & Old Age Psychiatry
CCT in Old Age Psychiatry
Section 12 Approved Mental Health Act
Deprivation of Liberty Safeguards Assessor
Certificates in Clinical Psychopharmacology
Professional registrations
General Medical Council (GMC)
Member of the Royal College of Psychiatrists (MRCPsych)
Therapeutic approaches
Evidence based psychiatry
Psychopharmacology
Variety of talking therapy skills