Details
Principal Clinical Psychologist
Profile: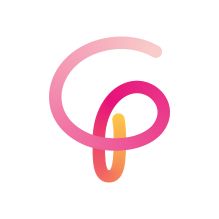 Dr Anna Haigh is a Principal Clinical Psychologist, currently working for the Sussex Partnership Trust. She has a Doctorate in Clinical Psychology, Diploma in Cognitive Analytic Therapy and is a Member of the Health and Care Professions Council.
Dr Haigh has over 10 years' experience working in the NHS, providing assessment and treatment to her patients, along with undertaking important research in adult mental health, forensic services, learning disabilities and early intervention in psychosis.
She has a strong interest in complex trauma, developmental disorders and has a strong focus on inclusion and service-user led research. Dr Haigh offers therapy across the lifespan, and draw from a range of psychological approaches including Cognitive Analytic Therapy, EMDR and Cognitive Behavioural Therapy.
Previous to her work as a Clinical Psychologist, Dr Haigh was an adult education teacher, and continues to enjoy working with others to build capacity and share skills. As such, she also offers group and individual supervision to other psychologists and health care professionals, improving the standard of support for those with mental health issues.
Dr Haigh is described by her colleagues as a very personable, reliable, and conscientious Psychologist. Clinical Partners are pleased to present Dr Haigh as part of our Brighton Team.
Specialisms
Abortion
Adult ADHD
Anger
Anti-Social Personality Disorder
Autism Spectrum Disorders
Asperger's Syndrome
Depression
Eating Disorders
Bullying
Phobias and Fears
Post Natal Depression
Sexual Abuse and Trauma
Stress
Suicidal Ideation
Trauma
Bereavement
Obsessive Compulsive Disorder
Post-Traumatic Stress Disorder
Work and Career Related Issues
Qualifications
Doctorate in Clinical Psychology (PhD)
Diploma in Cognitive Analytic Therapy (Practitioner Training)
Professional registrations
Member of the Health and Care Professions Council
Therapeutic approaches
Cognitive Analytic Therapy (CAT)
Systematic Therapy