Dr​ ​Rebecca​ ​Slinn
MBBS,​ ​MRCPsych,​ ​CCST
Consultant​ ​Psychiatrist
Profile: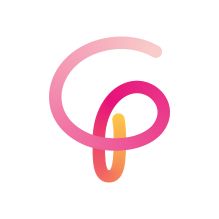 Dr​ ​Slinn​ ​is​ ​a​ ​highly​ ​experience​ ​Consultant​ ​General​ ​Adult​ ​and​ ​Old​ ​Age​ ​Psychiatrist​ ​currently​ ​working​ ​within Inpatient​ ​and​ ​Outpatient​ ​settings,​ ​with​ ​a​ ​broad​ ​range​ ​of​ ​patients.​
She​ ​has​ ​undertaken​ ​her​ ​Bond​ ​Solon​ ​training​ ​in 2017​ ​and​ ​regularly​ ​assesses​ ​patients​ ​as​ ​well​ ​as​ ​writing​ ​reports​ ​for​ ​courts​ ​and​ ​giving​ ​evidence​ ​in​ ​court.
Dr​ ​Slinn​ ​works​ ​with​ ​patients​ ​experiencing​ ​difficulties​ ​such​ ​as​ ​depression,​ ​anxiety,​ ​personality​ ​disorders,​ ​bipolar disorder,​ ​schizophrenia,other​ ​psychosis,​ ​obsessive​ ​compulsive​ ​disorder​ ​and​ ​eating​ ​disorders.​ ​​ ​She​ ​has​ ​a​ ​special interest​ ​in​ ​psychiatry​ ​for​ ​older​ ​adults​ ​including​ ​dementia​ ​and​ ​memory​ ​Issues.​ ​​ ​She​ ​has​ ​completed​ ​Medico​ ​Legal reports​ ​for​ ​Occupational​ ​Health​ ​Physicians,​ ​as​ ​well​ ​as​ ​the​ ​police,​ ​local​ ​councils​ ​and​ ​individuals.​ ​​ ​Dr​ ​Slinn​ ​also carries​ ​out​ ​Capacity​ ​Assessments.
Described​ ​by​ ​her​ ​peers​ ​as​ ​highly​ ​conscientious,​ ​articulate​ ​and​ ​intelligent,​ ​we​ ​are​ ​pleased​ ​to​ ​introduce​ ​Dr​ ​Slinn​ ​to our​ ​Bristol​ ​team.
Specialisms
Medico Legal
Dementia
Mental​ ​health​ ​assessments
PTSD
Treatment​ ​recommendations
Depression
Early​ ​onset​ ​psychosis
Post​ ​natal​ ​depression
Trauma
Evidence​ ​given​ ​in​ ​court
Eating​ ​Disorders
Old​ ​Age​ ​Psychiatry
Personality​ ​Disorder
Occupational​ ​Health
Capacity​ ​Assessments
Qualifications
Professional registrations