Details
Dr Sarah Whitwham
BSc (Hons), D Clin Psy, CPsychol, PGDip (Neuropsychology), AFBPsS
Consultant Clinical Psychologist
Location:
Bristol, Exeter, Plymouth
Profile: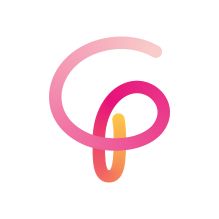 Dr Sarah Whitwham is a Consultant Clinical Psychologist who has worked in the NHS for the past 21 years, most recently as the Head of Learning Disability Clinical Psychological Services for Cornwall. She has also worked in the private sector undertaking medico-legal work for the past 15 years. She has recently left the NHS and now works independently.
She has a Doctorate in Clinical Psychology, and a Post-Doctoral Diploma in Applied Clinical Neuropsychology.
She regularly undertakes neuropsychological and psychometric assessments to assist mental capacity casework, and to support understanding of functional deficit in people who have experienced brain-injuries. Other specialist areas include dementia, intellectual and complex disabilities, autism and neuropsychology.
Dr Whitwham is an experienced medio legal expert with over 15 years' experience of undertaking expert witness and personal injury work. Dr Whitwham regularly writes independent reports relating to mental capacity assessments, cognitive and neuropsychological assessments, dementia, brain injury, Autism Spectrum Disorder (ASD) and Learning Disabilities and complex disabilities.
Dr Whitwham is described as an inspiring, dynamic and supportive Psychologist, using a client-centred approach with a clear sense of professional ethics and strong advocation for all her clients. Clinical Partners are delighted to welcome Dr Whitwham to our South West Teams.
Specialisms
Dementia
Older adult work
Intellectual Disabilities
Brain injury
Behaviours that challenge
Neuropsychological assessment
Anger
Phobias and Fears
Adult Autistic Spectrum Disorders
Anxiety
Depression
Obsessive Compulsive Disorder
Qualifications
Doctorate in Clinical Psychology
Post Doctoral Diploma in Applied Clinical Neuropsychology
Professional registrations
Member of the British Psychological Society
Member of the Health and Care Professions Council
Therapeutic approaches
Integrative Therapy
Solution Focused Therapy