Details
Dr Tara Collinge
MBBS, MRCPsych
Consultant Adult Psychiatrist
Profile: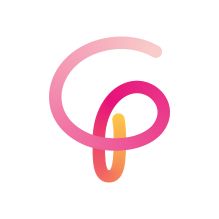 Dr Tara Collinge is a highly experienced Consultant Psychiatrist currently working in both inpatient and outpatient settings. She has a Medical Degree (MB BS, London), is a Member of the Royal College of Psychiatrists and is on the General Medical Council Specialist Register for General Adult and Old Age Psychiatry. Dr Collinge is Section 12 (2) Approved under the Mental Health Act 1983.
Dr Collinge has been a Consultant Psychiatrist since 2004 and has over 20 years' experience of working in the field of psychiatry. She studied Medicine at University College London and undertook her psychiatric training at University College Hospital and Charing Cross Hospital, London. She took up her first Consultant post in London and is now based in Bristol.
With extensive knowledge and experience in the assessment, diagnosis and treatment of a wide range of mental health problems, Dr Collinge is able to see adults suffering with PTSD, mood disorders (including depression and bipolar), psychosis including schizophrenia, anxiety disorders including OCD, personality disorders and Adult ADHD.
In addition to this, Dr Collinge is a Medico Legal Expert and provides psychiatric reports, mainly for Personal Injury and Clinical Negligence cases. She also carries out reports for Occupational Health Physicians and for Regulatory bodies. She has given evidence in court, is part of a monthly medico legal CPD peer supervision group and has completed training courses run by the Royal College of Psychiatrists.
Dr Collinge is a highly respected clinician, described by colleagues as a hard-working and honest individual who is an excellent Psychiatrist. Clinical Partners are pleased to present Dr Tara Collinge at our Bristol Clinic.
Specialisms
Depression
Bipolar Disorder
Post-Traumatic Stress Disorder (PTSD)
Anxiety
Panic disorder
Phobias and fears
Cyclothymia
Trauma
Anxiety
Stress
Low Self-Esteem
Medication Reviews
Obsessive Compulsive Disorder (OCD)
Cyclothymia
Schizophrenia and other Psychotic Disorders
Adult ADHD
Substance and Alcohol Abuse
Work & Career Related Issues
Qualifications
MB BS (Bachelor of Medicine, Bachelor of Surgery)
MRCPsych
Professional registrations
Member of the Royal College of Psychiatrists
Member of the General Medical Council
Therapeutic approaches
The integration of medications and talking therapies