Details
Dr Aafke Ninteman
Postgrad Dip Neuropsych, DClinPsy
Principal Clinical Psychologist
Profile: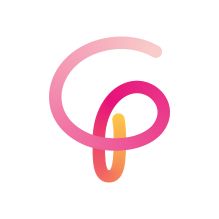 Dr Ninteman is a Principal Clinical Psychologist and Clinical Lead at the Cambridge Centre for Paediatric Neuropsychological Rehabilitation (CCPNR) within the NHS. CCPNR is the only community service in the NHS specifically for children with brain injury. She has a Doctorate in Clinical Psychology and postdoctoral training in neuropsychology.
Dr Ninteman has over 12 years of experience in the NHS in a variety of specialist settings in particular children and adults affected by brain injury, children with developmental/learning disabilities and mental health issues associated with acquired brain injury.
Dr Ninteman is able to provide detailed neuropsychological assessment and psychological intervention for the significant cognitive, emotional and behavioural challenges faced by children with brain injury. She has an additional qualification in the assessment of early developmental difficulties and autism spectrum disorder. She is able to provide consultation to other agencies (e.g. education, health and social care) regarding the adaptations required for children with brain injury. She offers a range of therapies including integrative, systemic and cognitive behavioural therapy.
Dr Ninteman is described as passionate and pragmatic with excellent attention to detail in both assessment and intervention. She loves working with children and adopts a collaborative and holistic approach in therapy. Clinical Partners are delighted to welcome Dr Ninteman to our Cambridge team.
Specialisms
Acquired brain injury
Neurological conditions
Learning difficulties
School problems
Dyslexia
Early Years Issues
Family Support & Therapy
Self esteem
Anxiety
Depression
Qualifications
Postgraduate Diploma in Psychology
Postgraduate Certificate in Occupational Psychology
Doctorate in Clinical Psychology
Postgraduate Diploma in Clinical Neuropsychology
Professional registrations
Member of the British Psychological Society (BPS) – Division of Neuropsychology
Therapeutic approaches
Integrative Therapy
Cognitive Behavioural Therapy (CBT)
Systemic Therapy