Details
Dr Rachel Edwards
BSc, MSc, DClinPsy
Profile: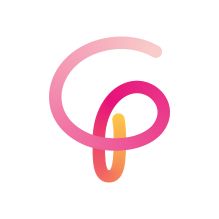 Dr Rachel Edwards is a Chartered Clinical Psychologist currently working for Central and North West London NHS Foundation Trust. She has a BSc in Psychology, MSc in Health Psychology and Doctorate in Clinical Psychology. Dr Edwards is also a Member of the British Psychological Society and Member of the Health and Care Professions Council.
Dr Edwards has over 11 years' post-qualification experience of providing assessment and therapeutic intervention with adults presenting with a range of mental health diagnoses, developmental difficulties and personality-related issues, including 7 years' experience working within secure and/or forensic settings.
Dr Edwards covers issues such as depression, anxiety, phobias and fears, Autism, stress, and PTSD. She supports a range of therapeutic methods including Cognitive Behavioural Therapy (CBT), Eye Movement Desensitization and Reprocessing (EMDR) and Integrative Therapy.
Dr Edwards is highly experienced in the use of various cognitive assessment tools including WAIS IV and the Autism Diagnostic Observation Schedule. She is also able to conduct professional Mental Capacity assessments and violence/sexual violence risk assessments and management.
Dr Edwards is described as a trustworthy and reliable clinician, with a kind and thoughtful nature, committed to supporting her patients to improve their lives. Clinical Partners are pleased to offer the capabilities of Dr Edwards to our Cambridge Clinic.
Specialisms
Anger
Anti Social Personality Disorder
Asperger's Syndrome
Bipolar Disorder
Chronic Fatigue Syndrome
Motherhood Stress
Phobias and Fears
Sexual Abuse and Trauma
Stress
Suicidal Ideation
Trauma
Autistic Spectrum Disorders (ASD)
Anxiety
Borderline Personality Disorder
Depression
Low Self-Esteem
Mid-Life Crisis
OCD
Panic
Paranoia
Post Traumatic Stress Disorder
Self Harm
Social Isolation and Loneliness
Depression
Qualifications
BSc in Psychology
MSc in Health Psychology
Doctorate in Clinical Psychology
Professional Registrations
Member of the British Psychological Society
Member of the Health and Care Professions Council
Therapeutic approaches
Cognitive Behavioural Therapy (CBT)
Dialectical Behaviour Therapy (DBT)
Mentalization-based Therapy (MBT)
Eye Movement Desensitization and Reprocessing (EMDR)
Integrative Therapy