Details
Farasat Sadia
MProf, MBACP, MBPsS
Psychologist & Psychotherapist
Profile: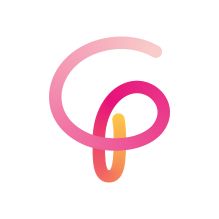 Farasat Sadia is a highly qualified Psychologist & Psychotherapist currently working for the University of Cambridge Counselling Services looking after students and Adults suffering from Mental Health & Lifestyle Issues.
Farasat has a Masters in Psychology, Master of Philosophy (MProf) in Counselling Psychology & Psychotherapy and Doctorate in Counselling Psychology & Psychotherapy (near completion). She is also a Member of the British Association of Counselling & Psychotherapy, and a Graduate Member of the British Psychological Society.
Farasat has several years' experience as a Counsellor, Psychologist & Psychotherapist in both the NHS, education, private and third sector settings.
Farasat is an integrative psychotherapist offering support with Body Image, Bereavement, Depression, Anxiety, Stress and Trauma. She delivers a range of short and long-term therapies based on the needs of each client, including Humanistic, Existential/Phenomenological and Cognitive Behavioural Therapy (CBT).
Farasat is known as a clinician of integrity, an excellent communicator with the ability to successfully relate to and empathise with a wide range of patients and backgrounds. She has a very warm and personable approach to her work and is known for her caring approach. Clinical Partners are delighted to present Farasat Sadia as part of our Cambridge team.
Specialisms
Bipolar
Body Image
Gender Identity
Divorce
Forgetfulness & Dementia
Grief or Loss
Phobias & Fears
Post-Natal Depression
Seasonal Affective Disorder
Stress
Sexual Abuse & Trauma
Suicidal Ideation
Addictive Relationship Patterns
Trauma
Anxiety
Depression
Low Self-Esteem
Mid Life Crisis
Obsessive Compulsive Disorder (OCD)
Post-Traumatic Stress Disorder (PTSD)
Social Isolation and Loneliness
Relationship Issues
Work & Career Related Issues
Qualifications
Masters in Psychology
Master of Philosophy in Counselling Psychology & Psychotherapy
Doctorate in Counselling Psychology & Psychotherapy (near completion)
Professional Registrations
Member of the British Association of Counselling & Psychotherapy
Graduate Member of the British Psychological Society
Therapeutic approaches
Humanistic Therapy
Existential/Phenomenological
Cognitive Behavioural Therapy (CBT)