Dr Callum A MacCall
BSc Med Sci (Hons), MB ChB, MRCPsych
Consultant Forensic Psychiatrist
Profile: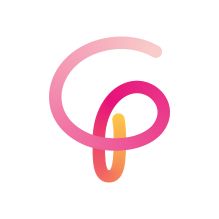 Dr Callum MacCall is a highly experienced Forensic Psychiatrist & Medico Legal expert currently working for the State Hospital and NHS Lanarkshire. He has a Bachelors degree in Medical Science, a Medical Degree and is a Member of the Royal College of Psychiatrists. Dr MacCall has over 17 years experience as both a Forensic and an Addictions Psychiatrist, with a special interest in Forensic Addiction Problems.
He has experience in delivering assessment and treatment for a wide range of mental health issues, such as Drug or Alcohol Dependence, Anxiety, Depression, OCD, Bipolar Disorder, Schizophrenia, OCD and Post Traumatic Stress Disorder, and is trained in a variety of therapies personalised to suit each patient, including Cognitive Behavioural Therapy, Psychodynamic Therapy and Motivational Interviewing.
Dr MacCall has excellent Medico-Legal experience, and has reported extensively for courts and solicitors as a Forensic Psychiatrist in community, low, medium and high secure psychiatric care. He is familiar with legal matters and has acted as a professional and expert witness in court and tribunal proceedings. Dr MacCall routinely provides assessments and reports for the Scottish Government and Parole Board.
Outside of his immediate clinical responsibilities, Dr MacCall is the Medical Lead of State Hospital Drug and Alcohol Service, a Member of the Scottish Addiction Specialists Committee and a Member of the National Prison Healthcare Network (NPHN) Substance Misuse group. He is also a Member of NHPN working group on Novel Psychoactive Substances, the Chair of the Forensic Network Addictions Forum and Chair of the Forensic Network Drug Testing working group.
He has presented and published symposia and papers at national and international scientific meetings, on topics such as forensic risk assessment, substance abuse and high dose antipsychotic prescribing. His most recent peer-reviewed publication was on the topic of drug testing in forensic settings.
Dr MacCall is described by his peers as an extremely hard working and capable clinician, well regarded by his patients and colleagues alike. Meticulous in his approach, Dr MacCall is a good communicator who works calmly with discretion and good grace. Clinical Partners are delighted to welcome Dr MacCall to our Scottish Team.
Specialisms
Medico Legal
Anger
Anti-Social Personality Disorder
Bipolar Affective Disorder
Drug Dependence
Psychotic Depression
Stress or Trauma
Alcohol Dependence
Anxiety
Benzodiazepine Dependence
Depression
Drug Induced Psychosis
Low Self-Esteem
OCD
Post Traumatic Stress Disorder
Schizophrenia
Substance Abuse
Qualifications
BSc Med Sci (Hons) - Medical Science
MB ChB – Medical Degree
Professional registrations
Member - GMC Specialist Register (CCT) in Forensic Psychiatry
MRCPsych - Member of the Royal College of Psychiatrists
Member - Mental Health Tribunal Scotland
Academy of Medical Royal Colleges and Faculties in Scotland - External Adviser
Therapeutic approaches
Cognitive Behavioural Therapy (CBT)
Psychodynamic Therapy
Motivational Interviewing