Details
Dr Caroline Falconer
DClin Psy, PG Cert, BSc (Hons)
Senior Clinical Psychologist
Profile: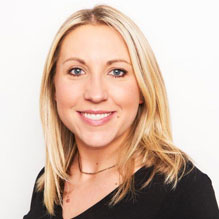 Dr Caroline Falconer is a Senior Clinical Psychologist currently working for Leeds Community Healthcare NHS Trust. She has a Degree in Psychology, a Doctorate in Clinical Psychology and Postgraduate Certificate in Family Therapy and Systematic Practice. She is also a Member of the Health and Care Professions Council.
Dr Falconer has over 10 years' experience as a Clinical Psychologist working with young people in both inpatient and community settings with mental health issues and/or complex family problems. She also works with children with complex developmental conditions., providing specialist neuropsychological assessment, interpretation and intervention.
Dr Falconer supports Children & Young People with a wide range of varying conditions, including ADHD, Anger, Anxiety, Autism, Attachment Difficulties, Depression, Behavioural Issues, Self Harm and School Problems. She offers tailored therapy to suit the individual drawing on Systemic Therapy, Cognitive Behaviour Therapy (CBT), Positive Behaviour Support, Parenting and Dyadic Developmental Psychotherapy. She has also completed training in the administering the Autism Diagnostic Observation Schedule (ADOS-2) at Great Ormond Street Hospital and has vast experience in not only assessing for ASD, but also in providing post-diagnostic interventions and adapting therapies for young people with neurodevelopmental conditions and learning disabilities.
Dr Falconer is described by her colleagues as efficient, hardworking and reliable, building excellent relationships with children, families, carers and professionals. Clinical Partners present Dr Caroline Falconer as part of our fantastic Leeds Team.
Specialisms
ADHD
Anger
Anxiety
Autism
Depression
Behavioural Issues
School Problems
Self Esteem
Learning Difficulties
Special Educational Needs Assessments (SENs)
Asperger's Disorder
Obsessive Compulsive Disorder
Early Years Issues
Qualifications
Degree in Psychology
Doctorate in Clinical Psychology
Postgraduate Certificate in Family Therapy and Systematic Practice
Professional registrations
Member of the Health and Care Professions Council
Therapeutic approaches
Systemic Therapy
Cognitive Behaviour Therapy (CBT)
ADOS
Parent Group Leader in Numerous Parenting Programmes
Dyadic Developmental Psychotherapy