Details
Dr Laura Shewan
Doctorate, Dip
Child & Adolescent Clinical Psychologist
Profile: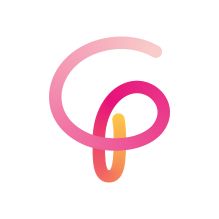 Dr Laura Shewan is a Clinical Psychologist currently working for Tees, Esk and Wear Valley NHS Trust. She has a Doctorate in Clinical Psychology and since qualifying has completed a Diploma in Introductory Studies in Systemic Thinking and Practice. Dr Shewan is a member of the Health and Care Professions Council.
Dr Shewan has over 7 years' experience working in the NHS.
Dr Shewan has a particular interest in working with children and young people with additional needs. Since qualifying she has worked to develop specialist skills in the assessment and formulation of a range of neurodevelopmental conditions, including Learning Disabilities and Autism Spectrum Conditions.
Laura is known to her peers as hard working, reliable, supportive and engages in high quality clinical work. She comes highly recommended by one of our most senior Child and Adolescent Psychiatrists. Clinical Partners is pleased to present Dr Shewan to our Leeds clients.
Specialisms
ADHD
Anxiety and Stress
Asperger's Syndrome
Autism
Depression
Disabilities
Early Years Issues
Family Support and Therapy
Fears and Phobias
Learning Difficulties
School Problems
Self-Esteem
SEN – Assessment Special Educational Needs
Sleep
Qualifications
Doctorate in Clinical Psychology
Advanced Diploma in Systemic Thinking and Practice
Professional registrations
Member of the Health and Care Professions Council
Therapeutic approaches
Cognitive Behavioural Therapy (CBT)
Developmental/Neurodevelopment
Systemic Therapies, including solution focussed therapy and narrative approaches
Positive Behaviour Support