Dr Monica Shaha
MBChB, MRCPsych
Consultant Child & Adolescent Psychiatrist
Profile: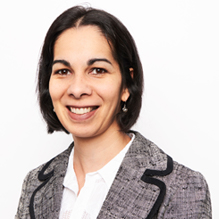 Dr Monica Shaha is a highly experienced Consultant Child & Adolescent Psychiatrist previous post at South West Yorkshire NHS partnership Foundation Trust, based with the Wakefield East CAMHS Team. She has a Medical Degree and is a Member of the Royal College of Psychiatrists.
Dr Shaha has over 20 of years' experience working in the NHS.
Covering a wide range of Child & Adolescent mental health issues, Dr Shaha is able to see patients with Autism, Anxiety, Depression, Behavioural Problems and other issues listed below, and is also able to complete Special Educational Needs Assessments (SENs). She is passionate about working systemically in her therapy with children & young people, involving parents, carers, extended family and schools.
Dr Shaha is a pinnacle figure in the development of the successful trustwide eating disorder pathway, covering one million people, which has been providing support to those in need since 2016. She also writes regular CPD modules on depression and anxiety in children, with more planned for the future.
A competent Medico Legal Expert, Dr Shaha is Section 12 Approved and is able to complete reports for court across the following areas; Behavioural Difficulties, Eating Disorders, Post Traumatic Stress Disorder (PTSD), Tourette's Syndrome, Treatment Recommendations, Autism (ASD), Depression, Educational Needs and Post-Natal Depression.
Dr Shaha is described as honest, reliable, diligent, knowledgeable with a hard-working nature and true sensitivity to others. Clinical Partners are delighted to present Dr Monica Shaha to our Leeds Clinic.
Specialisms
Abuse
Adoption and Fostering
ADHD
Anger & Aggression
Anxiety and Stress
Asperger's
Autism
Behavioural Problems
Bereavement
Bullying
Depression
Early Years Issues
Eating Problems
Family Support and Therapy
Fear and Phobias
Obsessive Compulsive Disorder
Parents with Mental Health Issues
Post-Traumatic Stress Disorder
School Problems
School Exclusions and Expulsions
Special Educational Needs Assessments (SENs)
Self-Esteem
Self-Harm
Stealing and Lying
Qualifications
Medical Degree
Foundation level in systemic practice
Intermediate level in systemic practice (distinction)
Professional registrations
Member of the Royal College of Psychiatrists
Therapeutic approaches