Details
Advanced Nurse Practitioner – ADHD Specialist
Profile: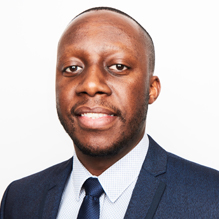 Archie Chimanayi is a highly experienced Advanced Nurse Practitioner and ADHD Specialist currently working in the private sector. He has a MSc in Independent/Supplementary Prescribing, Diploma in Nursing, completed a Course in Mentorship, Child & Adolescent Mental Health Course (Assessment & Treatment) and has achieved British Sign Language Level 1 & 2. Archie is also a Member of the Nursing and Midwifery Council (NMC).
Archie has over 15 years' experience working in the NHS across inpatient and community settings.
He has substantiate experience working with children & young people with diverse needs such as emotional and attachment issues, Post-Traumatic Stress Disorder (PTSD), Attention Deficit Hyperactivity Disorder (ADHD), Autism Spectrum Disorder (ASD), and Behavioural Difficulties such as Conduct Disorder and Oppositional Defiant Disorder (ODD). His therapeutic methods include Cognitive Behavioural Therapy (CBT), and ADHD Coaching and Psychological Interventions for Children & Adults with ADHD.
Archie is also a qualified Autism Diagnostic Observational Schedule (ADOS) administrator and is able to conduct autism-specific assessments to children & adults.
Archie Chimanayi is described as an efficient and extremely competent clinician with great communication skills. Clinical Partners are pleased to present Archie as part of our established London Clinic.
Specialisms
ADHD
Autism
Asperger's
Medication Reviews
Anxiety & Stress
Depression
Post-Traumatic Stress Disorder (PTSD)
Fear & Phobias
Obsessive Compulsive Disorder (OCD)
Behavioural Difficulties
Conduct Disorder
Oppositional Defiant Disorder (ODD)
Qualifications
MSc in Independent/Supplementary Prescribing
Diploma in Nursing
Completed Course in Mentorship
Child & Adolescent Mental Health Course (Assessment & Treatment)
British Sign Language Level 1 & 2
Professional Registrations
Member of the Nursing and Midwifery Council (NMC)
Therapeutic approaches
Cognitive Behavioural Therapy (CBT)
ADHD Coaching and Psychological Interventions for Children & Adults with ADHD