Dr Anwar Shea
MBBS, MRCPsych
Psychologist & Psychotherapist
Profile: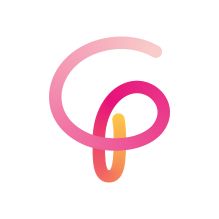 Dr Anwar Shea is a highly experienced Psychologist & Psychotherapist currently working in the private sector with both Adults and Children and their families to overcome their mental health issues. She has a MSc in Psychotherapy and Psychology, Diploma in Psychotherapy and Psychology and Medical Degree.
Dr Shea has over 20 years' experience working in the NHS and private sector.
With experience across the board, Dr Shea can offer assessment and treatment to Children, Adolescents, Families and Adults suffering from Depression, Anxiety, Abuse, Trauma, Fears and Phobias, OCD, Post-Traumatic Stress Disorder and further areas listed below.
Therapeutic interventions include Cognitive Behavioural Therapy (CBT), Psychoanalytic Therapy, Humanistic/ Person Centred Therapy and Systemic Therapy, tailored according to to each individual need.
Dr Shea is able to produce Medico Legal reports for court, with a 90:10 prosecution to defence ratio. She can provide full assessment and medical reports for legal matters in both adult and child proceedings across the following areas; Abuse, ADHD, Behavioural Difficulties, Neglect, Post-Traumatic Stress Disorder, Depression, Obsessive Compulsive Disorder (OCD) and Substance Misuse and Addiction.
Dr Shea is described by those she works with as professional, courteous and highly respectful to all her patients. She offers a punctual, diligent service to all her clients. Clinical Partners present Dr Shea to our London & Oxford Clinics.
Specialisms
Medico Legal
Adults
Anger
Eating Disorders
Greif or Loss
Phobias and Fears
Sexual Abuse and Trauma
Depression
Anxiety
OCD
Post-Traumatic Stress Disorder
Social Isolation & Loneliness
Work & Career Related Issues
CAMHS
Abuse
ADHD
Anxiety and Stress
Asperger's
Behavioural Problems
Bereavement
Bullying
Depression
Disabilities
Divorce and Separation
Domestic Violence
Eating Problems
Phobias and Fears
Family Support and Therapy
Gifted and Talented
Obsessive Compulsive Disorder
Parents with Mental Health Issues
Post-Traumatic Stress Disorder
School Problems
School Exclusions and Expulsions
Self-Esteem
Self-Harm
Stealing and Lying
Qualifications
MSc in Psychotherapy and Psychology
Diploma in Psychotherapy and Psychology
Medical Degree
Professional registrations
Member of the British Association for Counselling and Psychotherapy
Therapeutic approaches
Cognitive Behavioural Therapy (CBT)
Psychoanalytic Therapy
Humanistic/Person Centred Therapy
Systemic Therapy