Details
Dr Emily Szemere
BSC(Hons) DClinPsy, Dip (Clinical Neuropsychology)
Profile: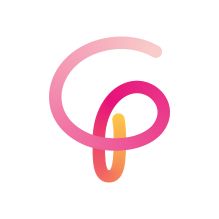 Dr Emily Szemere is an experienced British trained Clinical Psychologist who has working in Clinical Services in both the UK and Switzerland. She has a Doctorate in Clinical Psychology, Post-Doctoral Diploma in Clinical Neuropsychology, and a fire class BSc (Hons) Psychology. She is a Member of the British Psychological Society, Member of the British Association for Behavioural and Cognitive Psychotherapies, and a Member of the Health and Care Professions Council.
Dr Szemere has over 15 years' experience as a Clinical Psychologist, working in both the NHS and the private sector and across a wide range of settings and services, including inpatient, outpatient, community, psychiatric and mental health.
Her main area of work is with Adults, however she has a broad experience of working with patients across the age range from Child to Older Adults who present with a range of psychological needs and difficulties such as Low Mood, Anxiety, Low Self-Esteem, Anger Management and Depression. Therapeutic approaches include Cognitive Behavioural Therapy (CBT) and psychological interventions.
Dr Szemere has extensive knowledge and experience of working in Adult Clinical Neuropsychology, providing cognitive neuropsychological assessments for diagnostic and rehabilitation purposes, as well as for surgical procedures and research. Areas of neuropsychological expertise include; Stroke, Traumatic Brain Injury, Parkinson's Disease, Dementia and Hydrocephalus.
Dr Szemere is described as an excellent communicator, putting her patients at ease, and handling sensitive and complex cases with high professionalism. Clinical Partners are delighted to welcome Dr Emily Szemere to our London Team.
Specialisms
Memory Disorders
Stress
Anxiety
Depression
Low Self-Esteem
Panic
Neuropsychological disorders
Qualifications
Doctorate in Clinical Psychology
Post-Doctoral Diploma in Clinical Neuropsychology
First Class BSc (Hons) Psychology
Professional registrations
Member of the British Psychological Society
Member of the British Association for Behavioural and Cognitive Psychotherapies
Member of the Health and Care Professions Council
Therapeutic approaches
Cognitive Behavioural Therapy (CBT)