Details
Dr Jack Hollingdale
Doctorate, MSc
Profile: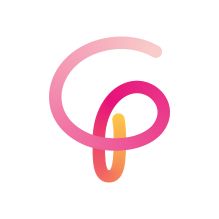 Dr Jack Hollingdale is a Clinical Psychologist at the Michael Rutter Centre, Maudsley Hospital. He has a Doctorate in Clinical Psychology, Master of Science in Clinical Forensic Psychology and Master of Science in Experimental Psychology. Dr Hollingdale is a member of the Health Care and Professions Council.
Dr Hollingdale has a particular interest in the developmental trajectory and life course of mental health difficulties. He has experience working clinically with children and adults across forensic, inpatient and community settings. Specialising in neurodevelopmental conditions, particularly ADHD and Autism Spectrum Disorder, he is an expert in neurodevelopmental (ADOS-2 and ADI) and psychometric (WISC-5 and WAIS-IV) assessments.
Jack is described by his colleagues as an extremely dedicated, skilled and compassionate clinician. He is enthusiastic, motivated and prepared to 'go the extra mile'. Clinical Partners is please to present Dr Jack Hollingdale to our London clients.
Specialisms
Adults
Adult ADHD
Adult Autistic Spectrum Disorders
Asperger's Syndrome
Childhood ADHD/ADD
Childhood Autistic Spectrum Disorders
Self-Esteem
CAMHS
Qualifications
Doctorate in Clinical Psychology
Master of Science in Clinical Forensic Psychology
Master of Science in Experimental Psychology
Professional registrations
Member of the Health Care and Professions Council
Therapeutic approaches
Cognitive Behavioural Therapy (CBT)