Details
Dr Jennifer Opoku
Doctorate, Msc, Bsc
Chartered Counselling Psychologist
Profile: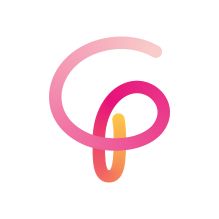 Dr Jennifer Opoku is an experienced Chartered Counselling Psychologist and currently working for Essex Partnership NHS Foundation Trust. She has a Doctorate and Master of Science in Counselling Psychology and a Bachelor of Science in Psychology. Dr Opoku is a member of The British Psychological Society and the Health and Care Professions Council.
Dr Opoku has experience working within the NHS and private sector.
Dr Opoku's areas of speciality include, trauma, post-traumatic stress disorder (PTSD), depression, anxiety, panic attacks, obsessive compulsive disorder (OCD), Body Dysmorphic Disorder (BDD) health anxiety, social phobia, sexual abuse, bereavement, self-esteem issues and relationship problems. She has also undertaken various training on Long Term Conditions and Medically Unexplained Symptoms such as Chronic Fatigue Syndrome, Irritable Bowel Syndrome and Pain Management. Her research interest lies in the use of mindfulness as a clinical intervention and the use of EMDR in treating trauma. Dr Opoku is also a clinical supervisor for the NHS.
Jennifer is described by colleagues as extremely professional and respectful, she comes highly recommended from her colleagues in the NHS and from one of our most senior Clinical Partner for her compassionate approach to treating her patients. Clinical Partners are pleased to present Dr Opoku to our London clients.
Specialisms
Abortion
Addictive Relationship Patterns
Addictive Autistic Spectrum Disorders
Alcohol Dependence
Anxiety
Bipolar Affective Disorder
Bereavement
Body Image & Cosmetic Surgery
Bullying
Chronic Fatigue Syndrome
Compulsive Overspending
Depression
Eating Disorders – General
Gambling
Grief or Loss
Low Self-Esteem
Marriage
Miscarriage
Mid-Life Crisis
OCD
Panic
Phobias & Fears
Post-Natal Depression
Post-Traumatic Stress Disorder
Relationship Issues
Sexual Abuse & Trauma
Stress
Social Isolation and Loneliness
Trauma
Treatment Resistant Depression
Work & Career Related Issues
Qualifications
Doctorate in Counselling Psychology
Master of Science in Counselling Psychology
Bachelor of Science in Psychology
Professional registrations
Member of The British Psychological Society
Member of the Health Care and Professions Council
Therapeutic approaches
Cognitive Behavioural Therapy (CBT)
Eye Movement Desensitization and Reprocessing (EMDR)
Humanistic/Person Centred
Psychodynamic
Systemic