Dr Khuzuma Akhtar
BSc (Hons), D. Ch. Psych. Psych
Child & Adolescent Psychotherapist
Profile: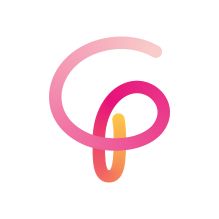 Dr Khuzuma Akhtar is a highly specialised and experienced Child & Adolescent Psychotherapist currently working for South Hertfordshire NHS CAMHS Team and teaching at the Tavistock Clinic. She has a BSc in Psychology, a Postgraduate Diploma in Psychoanalytic Observational Studies, and Professional Doctorate in Child and Adolescent Psychoanalytic Psychotherapy.
She has over 14 years' experience offering therapy to children, young adults and families across the NHS and within schools, along with consultation and training to professionals working with children.
Dr Akhtar works with a wide range of problems which range in severity and complexity. Dr Akhtar's therapeutic expertise include: evidence-based and empirically supported interventions including Long Term Psychoanalytic Psychotherapy (LTPP). Short Term Psychoanalytic Psychotherapy (STPP), the Tavistock's Under 5 Brief Model and brief psychotherapy intervention. She also offers specialist assessments, including generic assessments, state of mind assessments, risk management and assessment.
Dr Akhtar is an honest, dedicated clinician, skilled in working with highly challenging children and young people, their parents and their families. Clinical Partners welcome her to our London Team.
Specialisms
Abuse
ADHD
Anger, Aggression, Violence
Anxiety
Stress
Autism
Bullying
Depression
Early Years Issues
Family Problems and Support
Learning Difficulties
Self-Esteem
Special Education Needs (SENs)
Asperger's
School Problems
Self-Harm
Sleep Issues
Eating issues
Low mood
Qualifications
BSc in Psychology
Postgraduate Diploma in Psychoanalytic Observational Studies
Professional Doctorate in Child and Adolescent Psychoanalytic Psychotherapy
Professional registrations
Association of Child Psychotherapists (ACP)
Therapeutic approaches
Child & Adolescent Psychoanalytic Psychotherapy
Choice and Partnership Approach (CAPA)
Short-Term Psychodynamic Psychotherapy (STPP)
Long Term Psychoanalytic Psychotherapy (LTPP)
Brief Psychotherapy Interventions
Under 5s Brief Model