Details
Dr Olukemi Akanle
MBBS, MRCPsych
Profile: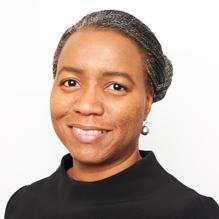 Dr Olukemi Akanle is a knowledgeable Consultant Psychiatrist currently working for Central and North West London NHS Foundation Trust. She has a Medical Degree and is a Member of the Royal College of Psychiatrists.
Dr Akanle has over 15 years' experience as a General Adult Psychiatrist and Approved Clinician, with experience in Liaison Psychiatry, Older Adult Psychiatry, Addictions, Neurodevelopmental Disorders and Early Intervention Services.
She offers a range of assessments and treatments for Adult Attention Deficit Hyperactivity Disorder (ADHD), Anxiety, Depression, Forgetfulness and Dementia, Suicidal Ideation, Phobias and Fears and both Autism and Asperger's Disorder. She offers a variety of psychological models as part of the patient experience, including Cognitive Behavioural Therapy (CBT) and Psychoanalytic Therapy.
Dr Akanle is a Medico Legal Expert, with over 5 years' experience providing independent assessments, expert written reports, and giving expert evidence in court.
Dr Akanle Is described as an empathetic and well-regarded Psychiatrist, known for working collaboratively with her patients to treat and manage their mental health. Clinical Partners are delighted to present Dr Olukemi Akanle as part of our London Team.
Specialisms
Medico Legal
Adult ADHD
Asperger's Syndrome
Autism (ASD)
Bipolar Disorder
Depression
Anxiety
Body Image
Eating Disorders
Forgetfulness and Dementia
Paraphrenia
Phobias and Fears
Post-Natal Depression
Stress
Suicidal Ideation
Borderline Personality Disorder
Gender Identity
Obsessive Compulsive Disorder
Paranoia
Post-Traumatic Stress Disorder
Substance Abuse
Qualifications
Professional registrations
Member of the Royal College of Psychiatrists
Therapeutic approaches
Cognitive Behavioural Therapy (CBT)
Psychoanalytic Therapy