Details
Dr Utpaul Bose
BSc, MSc, MBBS, MRCPsych, DFP
Consultant Forensic Psychiatrist
Profile: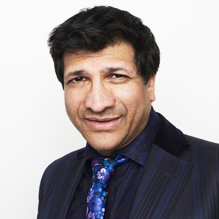 Dr Utpaul Bose is a highly experienced Consultant Forensic Psychiatrist working for South London and The Maudsley NHS Foundation Trust for the last 15 years. He has a BSc in Anthropology, Medical Degree, MSc in Mental Health Studies and Diploma in Forensic Psychiatry. He is also a Member of both the Royal College of Psychiatrists and Member of the General Medical Council.
Dr Bose has over 25 years' experience working in the NHS in both inpatient and outpatient settings.
With extensive knowledge gained through practice, Dr Bose is able to complete reports for court and other organisations across ADHD, Anxiety, Depression, Personality Disorders, Post-Traumatic Stress Disorder and Treatment Recommendations, and can undertake Capacity Assessments and Forensic Risk Assessments.
Alongside this, Dr Bose is one of the select few Forensic Psychiatrists in the UK who has a specialist interest in diagnosing and treating Adult ADHD, which has been increasingly linked as a contributory factor to crime and has been accepted by the courts as a mitigating factor.
Dr Bose is described by his peers as hard working, enthusiastic and flexible.
Specialisms
Medico Legal
ADHD
Anti-Social Personality Disorder
Anger Issues
Anxiety
Borderline Personality Disorder
Depression
Suicidal Ideation
Narcissistic Personality Disorder
Post-Traumatic Stress Disorder
Self-Harm
Capacity Assessments
Treatment Recommendations
Forensic Risk Assessments
Psychosis
Qualifications
BSc in Anthropology
Medical Degree
MSc in Mental Health Studies
Diploma in Forensic Psychiatry
Professional registrations
Member of the Royal College of Psychiatrists
Member of the General Medical Council