Details
Profile: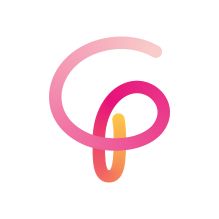 Miss Leia Trainor is a Cognitive Behaviour Therapist currently working within the Emotional and Behavioural Team and Adolescent Mental Health Crisis Team for East London NHS Foundation Trust. She has a Bachelor of Arts in Early Years Education and Post-Graduate Diploma in Cognitive Behavioural Therapy. She is a member of the British Association for Behavioural and Cognitive Psychotherapies.
Miss Trainor has over 14 years' experience working with a wide range of issues including, anxiety disorders, eating disorders, behavioural issues, vulnerable families, low self-esteem, depression, self-harm, domestic violence and school refusal. She often uses Art and humour to help encourage a natural, relaxed and creative therapeutic space. She has a strength based and solution focused approach and works in a flexible, autonomous way and is passionate about helping others.
Miss Leia is described by her colleagues being friendly, approachable, trustworthy and reliable. Her warmth and enthusiasm enable her to work effectively with patients and help them overcome the difficulties they are experiencing. Clinical Partners would like to take this opportunity to welcome Miss Leia Trainor as part of our London team.
Specialisms
Adults
Anger
Anxiety
Bereavement
Bullying
Childhood ADHD/ADD
Childhood Depression and Anxiety
Child and Adolescent Mental Health Issues
Chronic Fatigue Syndrome
Compulsive Overspending
Depression
Drug Dependence
Domestic Violence
Eating Disorders – General
Family Support
Finding the Right Partner
Gay Lifestyle Issues
Grief or Loss
Gender Identity
Low Self-Esteem
Marriage
Mid-Life Crisis
Motherhood Stresses
Obsessive Compulsive Disorder (OCD)
Overeating/Binge-Eating
Panic
Phobias and Fears
Parenting
Post-Natal Depression
Post-Traumatic Stress Disorder
Prescription Medication Dependence
Relationship Issues
Sexual Abuse and Trauma
Self-Harm
Sexual Issues (Other)
Stress
Social Isolation and Loneliness
Suicidal Ideation
Substance Abuse
Trauma
Suicide
Treatment Resistant Depression
Work and Career Related Issues
CAMHS
Abuse
Alcohol
Anger, Aggression and Violence
Anxiety and Stress
Asperger's
Behavioural Problems
Bereavement
Bullying
Cannabis
Depression
Disabilities
Divorce and Separation
Domestic Violence
Drugs
Dyslexia
Early Years Issues
Eating Problems and Disorders
Family Support and Therapy
Gambling Addiction
Internet and Phone Usage
Learning Difficulties
Obsessive Compulsive Disorder (OCD)
Parents with Mental Health Issues
Physical Issues
Post-Traumatic Stress Disorder
School Problems
School Friends
School Exclusions and Expulsions
Self-Esteem
Self-Harm
SEN's – Assessments Special Educational Needs
Sleep
Stealing and Lying
Suicide
Qualifications
Bachelor of Arts in Early Years Education
Post-Graduate Diploma in Cognitive Behavioural Therapy
Professional registrations
Member the British Association for Behavioural and Cognitive Psychotherapies
Therapeutic approaches
Cognitive Behavioural Therapy (CBT)