Details
Cognitive Behavioural Therapist
Profile: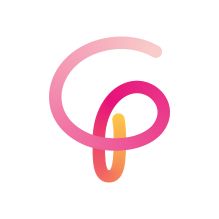 Lena Milioni is an experienced Cognitive Behavioural Therapist who currently works for Central & North-West London NHS. She has a BA in Psychology, an MSc in Addiction Studies and a MSc in Cognitive Behavioural Therapy.
Lena has over 7 years' experience in the field of Psychology, and is an is an Accredited Cognitive Behavioural Therapist with the British Association for Behavioural and Cognitive Psychotherapies (BABCP) as of this year.
Lena is experienced at carrying out assessments, implementing specialist CBT interventions for individuals and groups, delivering DBT interventions on an individual and group format, and using Schema focused Cognitive Therapy for people with personality disorder traits.
Lena is also using Eye Movement Desensitisation and Reprocessing (EMDR) in order to help people process unresolved trauma or any other distressing memories. She is also using Interpersonal Psychotherapy (IPT) techniques for individuals with depressive symptoms and interpersonal problems.
Lena uses a range of therapeutic methods to develop a strong relationship with her clients, based on empathy, active listening, acceptance and collaboration. Her primary goal is to help clients understand, manage and overcome their difficulties, as well as to equip them with various tools to prevent a further relapse.
Lena is described as an honest, reliable and trustworthy clinician, with a caring, hardworking nature. Clinical Partners are pleased to offer her profile to our London clients.
Specialisms
Medico Legal
Adults
Abortion
Anger
Addictions
Relationship Problems
Bipolar Affective Disorder
Marriage & Divorce
Eating Disorders
Grief or Loss
Phobias & Fears
Post-Natal Depression
Sexual Abuse and Trauma
Suicidal Ideation
Anxiety
Mid Life Crisis
Low Self Esteem
Borderline Personality Disorder
Depression
OCD
Post Traumatic Stress Disorder
Work & Career Related Issues
CAMHS
ADHD
Anger, Aggression and Violence
Anxiety & Stress
Depression
Divorce & Separation
Post Traumatic Stress Disorder
Self Esteem
Stealing & Lying
Asperger's
Behavioural Problems
Fear & Phobias
OCD
School Problems, Exclusions & Expulsions
Self-Harm
Qualifications
BA Psychology
MSc Addiction Studies
MSc Cognitive Behavioural Therapy
Professional registrations
Graduate Member of the British Psychological Society (BPS)
Member of the British Association for Behavioural and Cognitive Psychotherapies (BABCP)
Therapeutic approaches
Cognitive Behavioural Therapy (CBT)
Dialectical Behaviour Therapy (DBT)
Eye Movement Desensitisation and Reprocessing (EMDR)
Interpersonal Psychotherapy (IPT)