Nicola Kerr
Psychodynamic Psychotherapy
Psychodynamic Psychotherapist
Profile: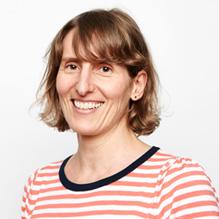 Nicola Kerr is a Psychodynamic Psychotherapist currently working in the Central London area, providing psychodynamic therapy to a wide range of clients, from mild cases to those who show evidence of psychopathology, such as borderline personality disorder.
Nicola has a Diploma in Psychodynamic Theory & Practice, and is a Member of both the British Psychoanalytic Council and The Foundation for Psychotherapy & Counselling.
Nicola supports adults in the London area with issues such as anger, anxiety, depression, self-harm, relationship issues and sexual abuse or trauma, grief or loss, narcissistic personality disorder and work and career related issues. She provides an individually selected form of psychodynamic therapy dependant on her assessment of patient need, and has specialist training in Dynamic Interpersonal Therapy (DIT).
Outside of her working schedule, Nicola has previously been an Honorary Assessor for WPF Therapy, providing assessments fro patients, and building reports for the allocations teams there. She has also volunteered for Docas Project as a befriender, a support network for the elderly. Nicola regularly attends workshops & seminars to enrich her knowledge and that of others, and provide the highest level of service to her patients.
Nicola has intrinsically good communication skills, demonstrating a firm commitment to her patients and has the ability to engage with people of different backgrounds, and understand the origins of their issues, enabling her to assess and treat problems successfully. She has a warm, approachable manner, offering relevant insights and addressing difficult issues, developing excellent therapeutic relationships with all her patients.
Specialisms
Adult ADHD
Anger
Body Image & Cosmetic Surgery
Anxiety
Narcissistic Personality Disorder
Grief & Loss
Relationship Issues
Sexual Abuse & Trauma
Depression
Self Harm
Eating Disorders
Work & Career Related Issues
Qualifications
Diploma in Psychodynamic Theory & Practice - WPF Therapy
Professional registrations
British Psychoanalytic Council
The Foundation for Psychotherapy & Counselling
Therapeutic approaches
Dynamic Interpersonal Therapy (DIT)
Psychodynamic Therapy