Dr Ashutosh Kaushal
MBBS, MD, MBA
Consultant Psychiatrist
Location:
Manchester, Liverpool, Leeds
Profile: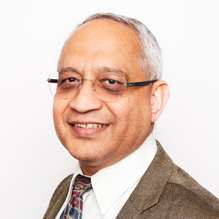 Dr Ashutosh Kaushal is a Consultant Psychiatrist currently working for Lancashire Care NHS Foundation Trust (LCFT). He has an MD in psychiatry, an MBA and is a Member of the General Medical Council, Royal College of Psychiatrists, the British Psychopharmacology Association, Addictions Society and The Medical Defence Union.
Dr Kaushal has over 40 years' experience managing mental ill-health and management of complex mental health presentation which are often associated with other illnesses. In addition to English, he is fluent in Urdu, Punjabi and Hindi, enabling a greater depth of understanding of his patients' cultural context.
Dr Kaushal has a special interest in working with those that suffer from depression, anxiety, trauma related disorders, addictions and adults with ADHD, including substantial experience in supporting patients with chronic pain management with mental health difficulties. Dr Kaushal has a specialist interest in Dual Diagnoses and uses a person centred approach to supporting clients to regain their health and wellbeing.
Alongside his clinical work, Dr Kaushal is also an experienced Medico Legal professional, who is able to produce culturally sensitive assessments, personality assessments, treatment recommendations and capacity assessments. He covers issues such as ability to protect, ADHD, puerperal psychosis, PTSD, depression, early onset psychosis, OCD, post-natal depression and substance misuse and addiction.
Dr Kaushal is described by his colleagues as a calm and methodical psychiatrist, thinking widely and systematically before making decisions, and excels at finding solutions to difficult problems. Clinical Partners are happy to present Dr Kaushal as an asset to our North West Clinics.
Dr Kaushal and Sophie was very kind, supportive and professional. I was at a real low point in life but although the assessment was difficult it was really useful and beneficial for my health.
Specialisms
Medico Legal
Adults:
Adult ADHD
Autistic Spectrum Disorder
Anxiety
Anger
Bipolar Disorder
Borderline Personality Disorder
Cyclothymia
Depression
Dual Diagnoses
Eating Disorders
Grief or Loss
Low Self-Esteem
Medication Reviews
Overeating/Binge Eating
Phobias and Fears
Post-Natal Depression
Prescription Medication Dependence
Post-Traumatic Stress Disorder
Stress
Self-Harm
Social Isolation and Loneliness
Substance Abuse
Suicidal Ideation
Trauma
Work and Career Related Issues
Qualifications
MBBS
Doctor of Medicine (MD) Psychiatry
Royal College of General Practitioners (RCGP) – Management of Addiction in Community (Part I & II)
Masters of Business Administration (MBA)
Professional registrations
Member of the General Medical Council
Associate Member of the Royal College of Psychiatrists
The British Psychopharmacology Association
Addictions Society
Therapeutic approaches
Person centred eclectic approach
Evidence Based Psychiatry