Details
Dr Jennifer MacCarthy
ClinPsyD, BSc (Hons), PG Dip
Chartered Clinical Psychologist
Location:
Manchester, Liverpool and Leeds
Profile: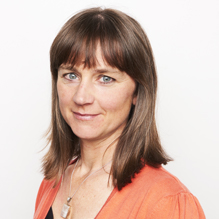 Dr Jennifer MacCarthy is a highly experienced Chartered Clinical Psychologist currently working with both Adults and Children & Adolescents. She has a BSc in Psychology, a Foundation Masters in Mindfulness-Based Cognitive Therapy, a Diploma in Cognitive Therapy and a Doctorate in Clinical Psychology. She is also a Member of the British Psychological Society.
Dr MacCarthy has over 16 years' clinical experience working in the NHS and private sector.
Dr MacCarthy is an experienced Medico Legal Expert, having completed well over 100 medico-legal reports for court. She specialises in the psychological aspects of personal injury in both children and adults, including PTSD, adjustment disorders, phobic disorders, depression, generalised anxiety disorder and panic disorder. Dr MacCarthy specialises in the assessment of a range of traumatic experiences, including road traffic accidents and incidents (RTA), industrial accidents, assaults and medical negligence. Dr MacCarthy has undertaken Expert Witness specialist training with Bond Solon.
She is highly experienced in the assessment, treatment and evaluation of a wide range of clinical presentations, including Depression, anxiety disorders (such as Obsessive-Compulsive Disorder, Phobias & Fears), along with School Problems and Behavioural Difficulties. Dr MacCarthy can offer therapeutic interventions such as Cognitive Behavioural Therapy (CBT), Dialectical Behaviour Therapy (DBT) and Eye Movement Desensitisation Reprocessing (EMDR) and Mindfulness-based cognitive therapy (MBCT).
Described by colleagues as a skilled, reflective and insightful professional, Clinical Partners are delighted to present Dr MacCarthy.
Specialisms
Adults
Anger
Bullying
Cyclothymia
Phobias & Fears
Stress
Trauma
Anxiety
Depression
Low Self-Esteem
Obsessive Compulsive Disorder
Panic
Post-Traumatic Stress Disorder
CAMHS
Anxiety & Stress
Bullying
Depression
Obsessive Compulsive Disorder
Post-Traumatic Stress Disorder
School Friends
Behavioural Problems
School Problems
Sleep Issues
Qualifications
BSc in Psychology
Foundation Masters in Mindfulness-Based Cognitive Therapy
Diploma in Cognitive Therapy
Doctorate in Clinical Psychology
Professional registrations
Chartered Member of the British Psychological Society
Registered with the Health & Care Professions Council (HCPC)
Therapeutic approaches
Cognitive Behavioural Therapy (CBT)
Dialectical Behaviour Therapy (DBT)
Eye Movement Desensitisation Reprocessing (EMDR)
Mindfulness-Based Cognitive Therapy (MBCT)