Details
Dr Sandi Mann
PhD, MSc, BSc, Dip
Profile: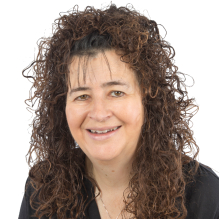 Dr Sandi Mann is a highly experienced Chartered Psychologist. She has a Doctorate in Psychology, Masters in Organisational Psychology, BSc in Psychology and Diploma in CBT. Dr Mann is an Associate Fellow of the British Psychological Society and a Member of EMDR Association UK and Ireland.
Dr Mann has over 15 years' experience working in NHS and private sector.
Dr Mann's specialisms include panic, phobias, anxiety conditions, OCD, PTSD and depression and is also author of various self-help psychology books published by reputable publishers such as Hodder and Stoughton. She appears regularly in the media as an expert psychologist and is also University lecturer where she is Module Leader for MSc Clinical Psychology. She is also columnist for the British Association of Counselling and Psychotherapy (BACP) journal Counselling At Work and is an invited speaker at conferences across the UK.
Described by her peers as a one of the most practical experts in her field, competent and easy to communicate with we are proud to present Dr Mann to Manchester Clinic.
Specialisms
Adults
Anger
Anxiety
Childhood Depression and Anxiety
Child and Adolescent Mental Health Issues
Compulsive Overspending
Depression
Low Self-Esteem
OCD
Phobias & Fears
Panic
Parenting
Post-Traumatic Stress Disorder
Sexual Abuse & Trauma
Stress
Social Isolation & Loneliness
Trauma
CAMHS
Anger, Aggression and Violence
Anxiety & Stress
Behavioural Problems
Bullying
Depression
Fear and Phobias
Friends - Issues
Obsessive Compulsive Disorder
Parents with Mental Health Issues
Post-Traumatic Stress Disorder
School Friends
Self-Esteem
School Problems
Sleep Issues
Qualifications
Doctorate
Master of Science in Organisational Psychology
Bachelor of Science in Psychology
Diploma in Cognitive Behaviour Therapy (CBT)
Professional registrations
Associate Fellow of the British Psychological Society
Member of EMDR Association UK and Ireland
Therapeutic approaches
Cognitive Behavioural Therapy (CBT)
Eye Movement Desensitization and Reprocessing (EMDR)