Details
Dr Vicki Wardman
BSc (Hons), DClinPsy
Senior Clinical Psychologist
Profile: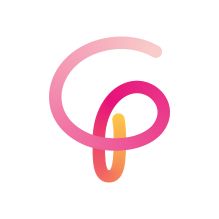 Dr Vicki Wardman is a Senior Clinical Psychologist currently working for Pennine Care NHS Foundation Trust in Greater Manchester. She has a BSc in Psychology and a Doctorate in Clinical Psychology. Dr Wardman is also a Member of the Health & Care Professions Council (HCPC).
With over 9 years' experience as a Clinical Psychologist, Dr Wardman has an extensive skillset in the assessment and treatment of mental health difficulties in children & young people, specialising in children & young people with neurodevelopmental conditions, including the assessment & diagnosis of ASC.
Dr Wardman offers support for depression, anxiety, school problems, behavioural issues, Learning Difficulties and Autism Spectrum Disorders. She offers a range of therapies including Cognitive Behavioural Therapy (CBT) and Dialectical Behaviour Therapy (DBT).
Dr Wardman is described by her peers as a highly skilled clinical psychologist with excellent communication and a reliable nature. Clinical Partners are pleased to have Dr Wardman join our North West team.
Specialisms
Anxiety & Stress
Autism Spectrum Disorder
Depression
Learning Difficulties
Asperger's Syndrome
Behavioural Problems
Fear Phobias
School Problems
Sleep Issues
Qualifications
BSc in Psychology
Doctorate in Clinical Psychology
Professional registrations
Member of the Health & Care Professions Council (HCPC)
Therapeutic approaches
Cognitive Behavioural Therapy (CBT)
Dialectical Behaviour Therapy (DBT)